Visit AVI Africa and discover how we help you with your challenges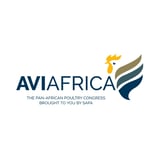 Let's meet at AVI Africa, and grab this opportunity to talk to our team of experts regarding any challenges across the entire "Egg way".

Discover more about:
- How to increase efficiency.
- Mechanical egg gathering.
- Hatchery automation in the egg reception area.
- On farm hatching.
- Knowledgeable and reliable project management.
- How does a reliable export department look like?
- Possibilities in financing.

Come and see us and pre-book an appointment with our Vencomatic South Africa + Royal Pas Reform team!

See you in Johannesburg, South Africa!

Visit the AVI Africa for more information.