Venco Campus
A unique building
The Venco Campus is a unique building in many ways. Sustainability, innovation, flexibility and transparency are at the base of this future-proof building. The Venco Campus is the head office of Vencomatic Group and is home to Vencomatic, Agro Supply and Rondeel. It is a multifunctional commercial building which incorporates offices, logistics, warehousing and a workshop and functions as international knowledge center for poultry. Parts of it can be booked for meetings, click the button below for more information.
Combining sustainability,
innovation and knowledge
The Venco Campus is unique in its design, the enormous egg is inspired by the market segment in which the Vencomatic Group operates.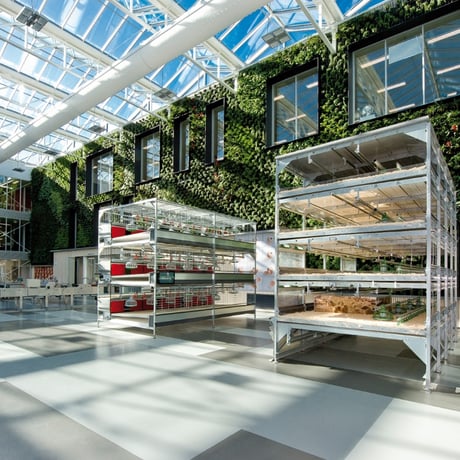 An international knowledge centre
Primary goal of the Venco Campus was to reunite the different employees of the Vencomatic Group in one location. Over the years multiple locations were acquired to facilitate the growth of the group. With this new accommodation, the family Van de Ven also set another important goal. This new building should function as an international knowledge, research and innovation centre for poultry. Herewith they hope that by cross fertilization the Venco Campus contributes to maintaining the poultry sector's leading position in the world. Therefore the building is equipped with not only regular business facilities but also with presentation areas, an auditorium and a showroom.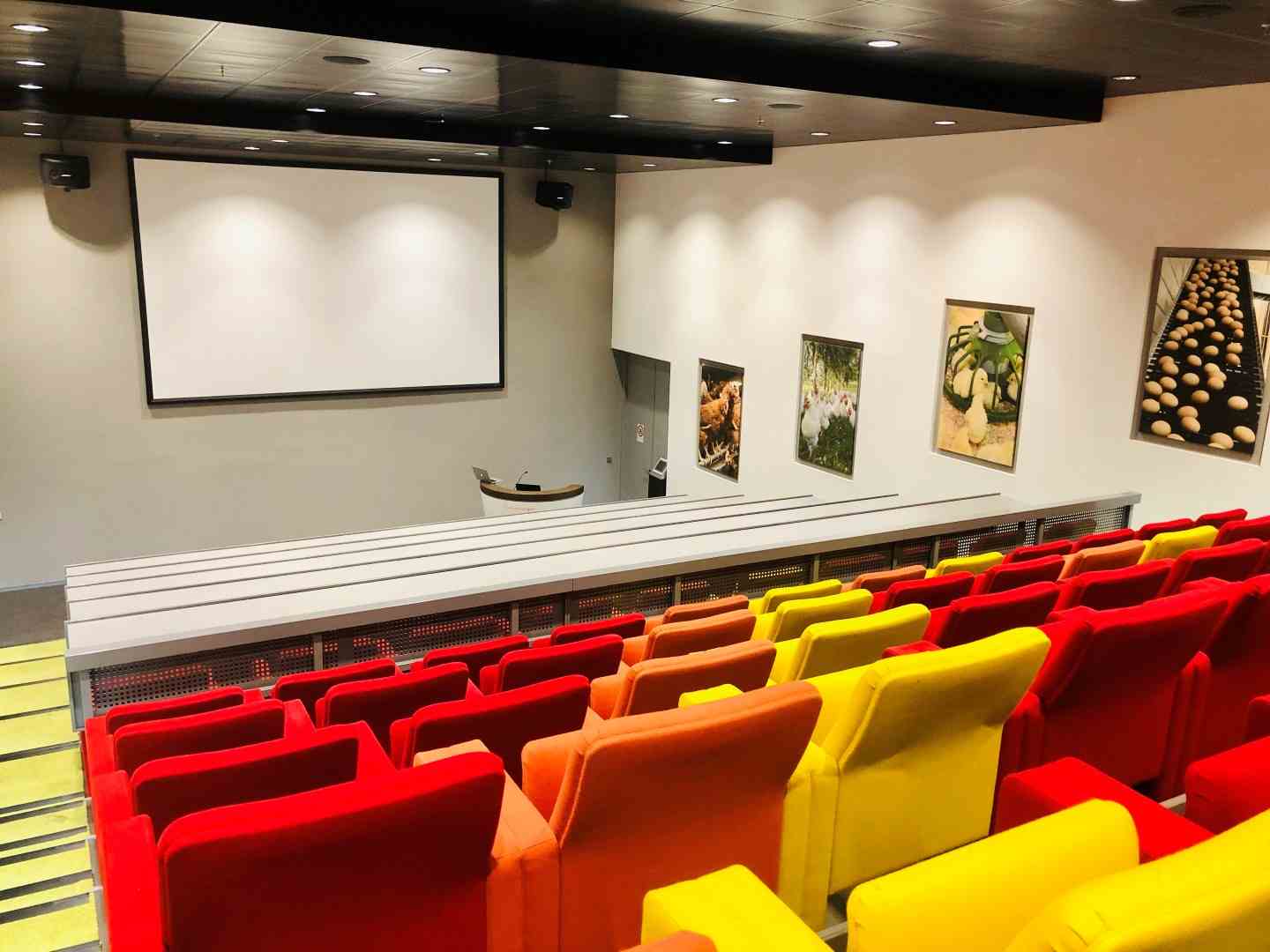 Want to learn more about renting our facilities or get a guided tour?
Learn more
Sustainable and Smart approach
A sustainable approach with regard to the environment, humans and animals, served as the basis for the design, construction and use of the building. For this purpose it was decided to use the BREEAM methodology in order to build in a sustainable manner and to ensure the visibility of the sustainability level by means of an international label. Furthermore, the Smart building approach was used, whereby sustainable building is based on an economic view, and in which FRED is central. FRED represents the Dutch words which are the equivalent of Flexible in use, Reduction for mass and weight, Cost efficiency and Sustainability.
On 16 September 2013 Venco Campus was awarded the BREEAM Outstanding certificate. This made the Venco Campus the most sustainable and energy-saving industrial building in Europe. BREEAM is developed by the British Building Research Establishment and introduced in the Netherlands by the Dutch Green Building Council.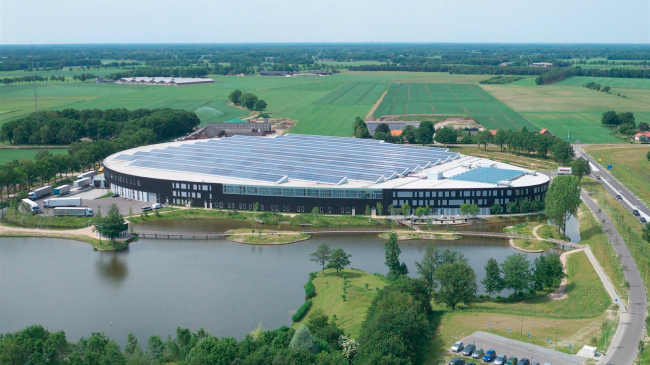 Building principles
The wood finishing, round shape and the green layout of its surroundings, ensure that the building merges with the landscape. We wrote a small booklet about the Campus and how it was built.
Download booklet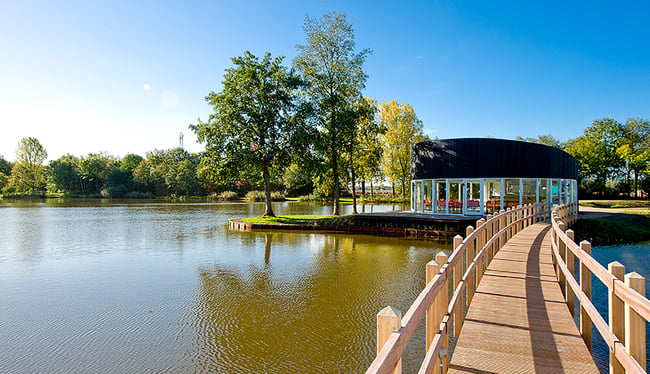 Recreation
On the grounds of the Venco Campus you can also enjoy a walk around the pond. Until sunset, this beautiful recreational area is always open and you can enjoy the beautiful surroundings. The HSV de Gender fishing club is also situated here.
Book a guided tour
Vencomatic Global Headquarters
Visiting address
Venco Campus
Meerheide 200
5521 DW Eersel
The Netherlands
+31 497 517 380
Postal address
Vencomatic Group
P.O. Box 160
5520 AD Eersel
The Netherlands
Vencomatic Global Network