Research and development
Our R&D is 'Stage Gate'
Ideas continuously flow into products at Vencomatic Group. Below we will tell you more about our 'stage gate' innovation process, with drawings of Renny van de Laar.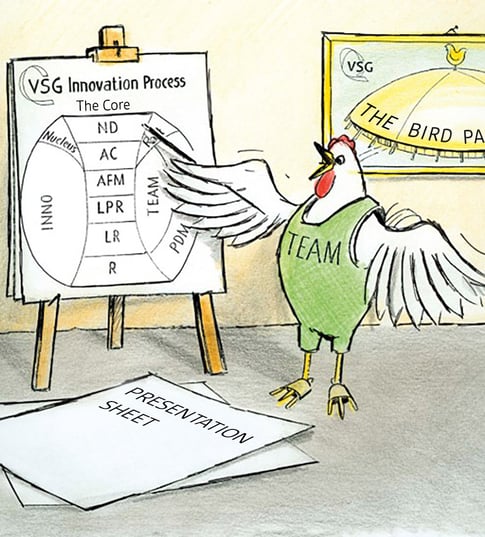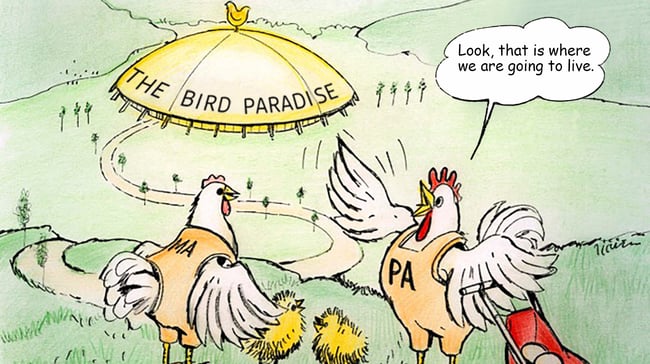 The Bird Paradise
Birds are at the centre of our innovation, our products will have to feel like paradise.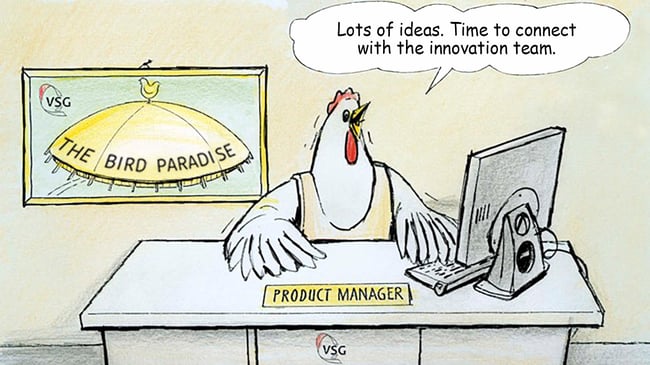 Our Product Managers
The product manager is the linchpin in the innovation process.
Although anyone can come up with ideas, it is also a task assigned to the product manager.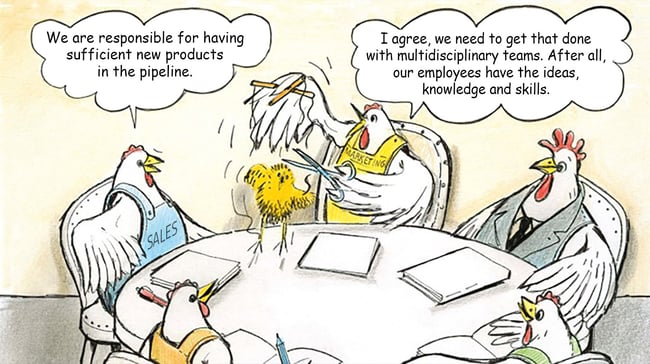 Inno
Inno is the decision-making body of the Vencomatic Group and has control over the development budget.
Inno is ultimately responsible for the innovation roadmap of the Vencomatic Group. The innovation roadmap shows how the short, medium and long term is monitored.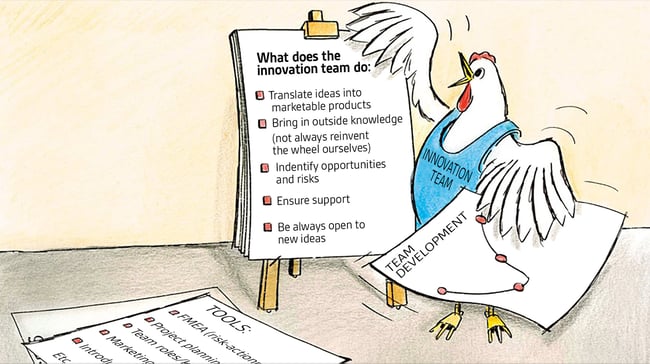 The Innovation Team
In multidisciplinary teams we go through the different phases of the process.
Research and development in poultry production
We've worked with thousands of farmers and companies, big and small.
Let's talk about your challenge
Do you want us to contact you?