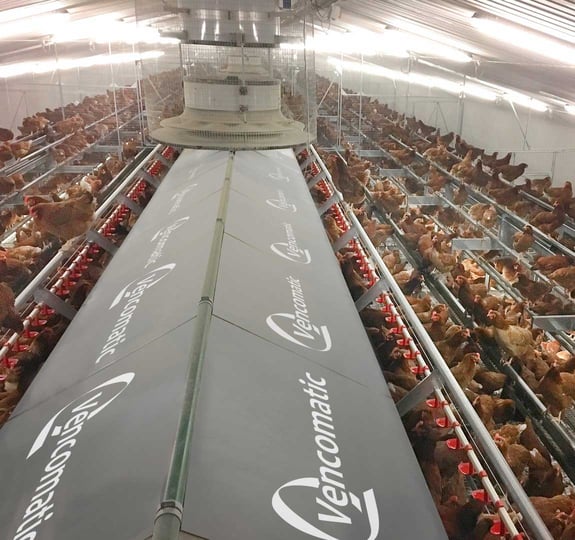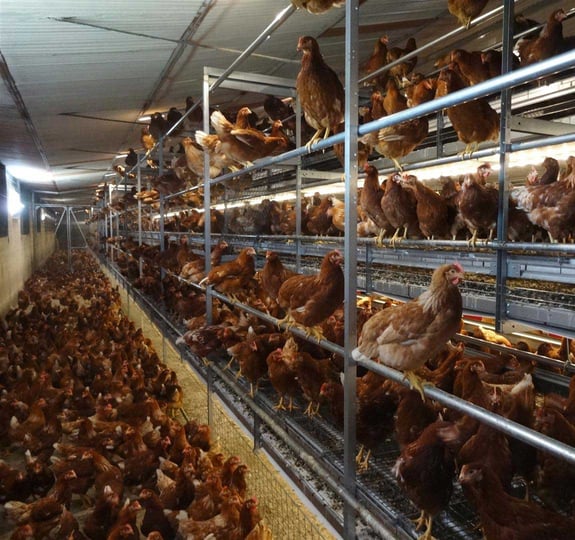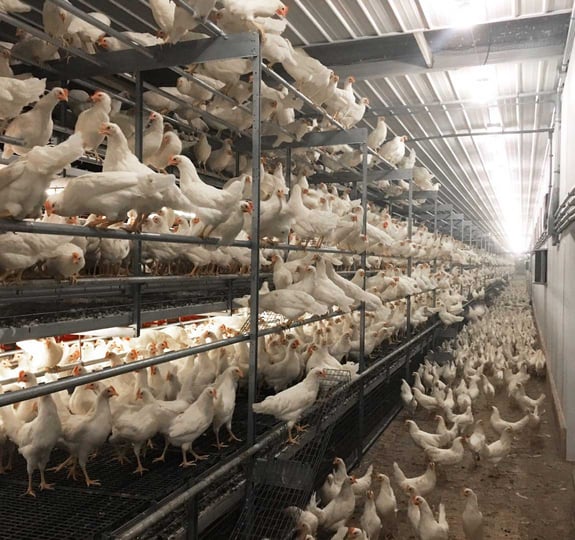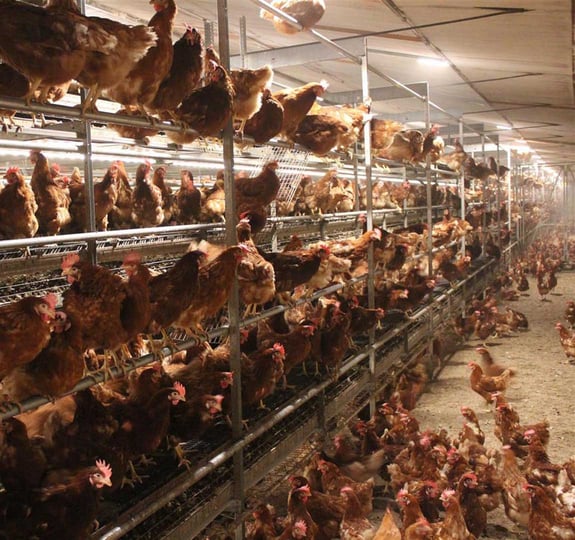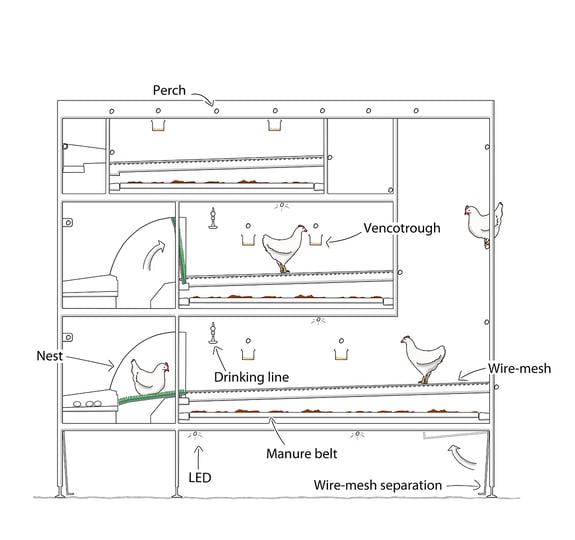 Poultry housing: Bolegg Gallery
The Bolegg Gallery is Vencomatics multi-tier aviary system for layers that combines user friendliness with a clever and economic design. While birds can follow their natural behaviour resulting in optimal laying performance, this poultry housing solution allows you to collect eggs in an efficient way, preserving the quality after lay.
Download specification
Poultry housing: Managing aviary birds
At the heart of the Bolegg Gallery you'll find the Vencomatic laying nest. This nest is based on Vencomatic innovations, such as the Vencomat, the tipping floor and the egg belt and can be extended with the Vencobelt and Vencoslat. Innovations that make the difference ensuring outstanding egg quality. The design of the Vencomat ensures minimum contact with the eggs. With the perfect angle of the nest eggs gently roll away directly after lay protecting them from damage by the birds.
All types of the Bolegg Gallery are equipped with egg belts, enabling automatic collection of all eggs. A tipping floor closing mechanism prevents littering the nest at night and allows dirt and dust to fall off easily when closing the nest. The system offers an hygienic environment through the combination of the nest and the wiremesh floor.
By making use of vertical space, the Bolegg Gallery increases the number of animals per m2 floor area. Its open structure allows easy inspection, winchable back walls allow nest inspection and the tree-concept offers a good overview and access to all levels. This design combined with easy operation makes the Bolegg Gallery an easy to manage poultry housing system.
All systems are lighted with LED.
In need of specific poultry housing solutions? We can help.

Bas Liebregts
Product Manager
Contact me
Helping customers for about 40 years
We've worked with thousands of farmers and companies, big and small.