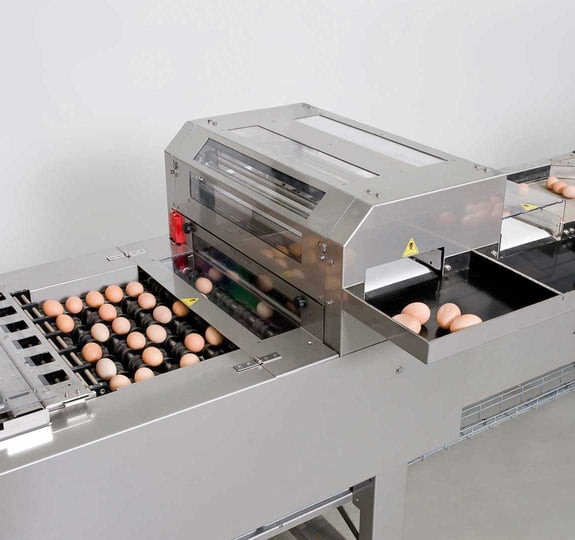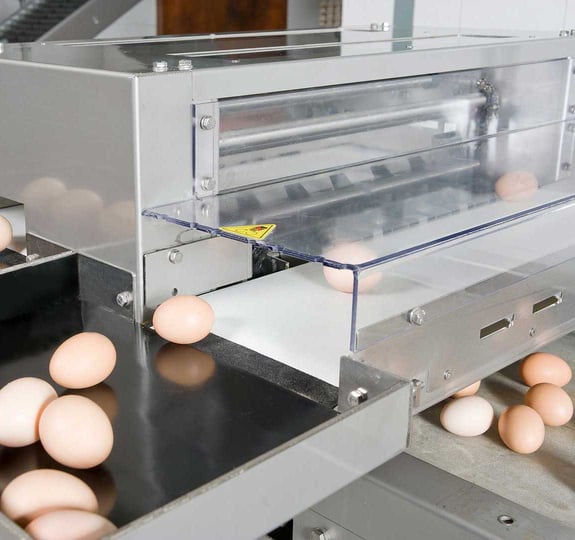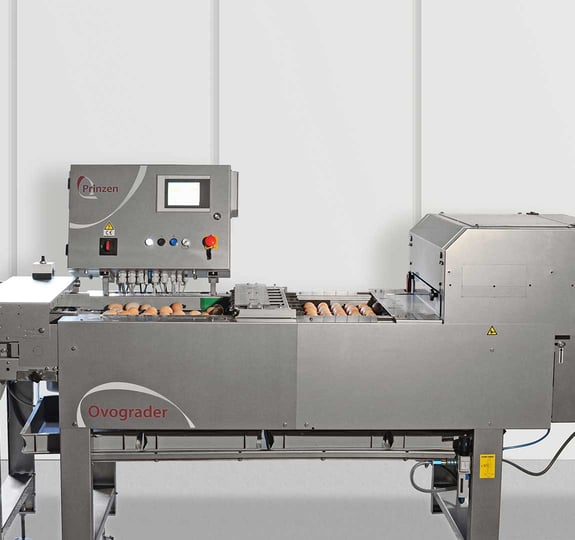 Ovograder
An electronic grader for hatching eggs has proven to be an asset at the hatchery. The system uses electronic weighing units, grading the eggs into four user defined sizes.
Download specification
Increase hatchability
It opens the possibility to sort egg sizes to suit specific incubation processes to increase hatchability, but foremost increase uniformity in chick size.
The compact design of the Ovograder fits perfect in the system and offers the possibility to sort and direct eggs within the same weight range to one or multiple eggs packers. Eggs with unsuitable weight for hatching are discharged to a packing shelf to gather manually. The grader produces statistical information such as the number of eggs and the percentage of eggs in various weight classes.

As rollers are used for moving the eggs through the egg handling system, it enables quality inspection such as candling and grading. Eggs are in horizontal position on the egg rollers they can be visually inspected for misshapes, cracks or defects. The turning rollers ensure that each individual egg can be inspected from all sides and poor quality eggs can be manually removed.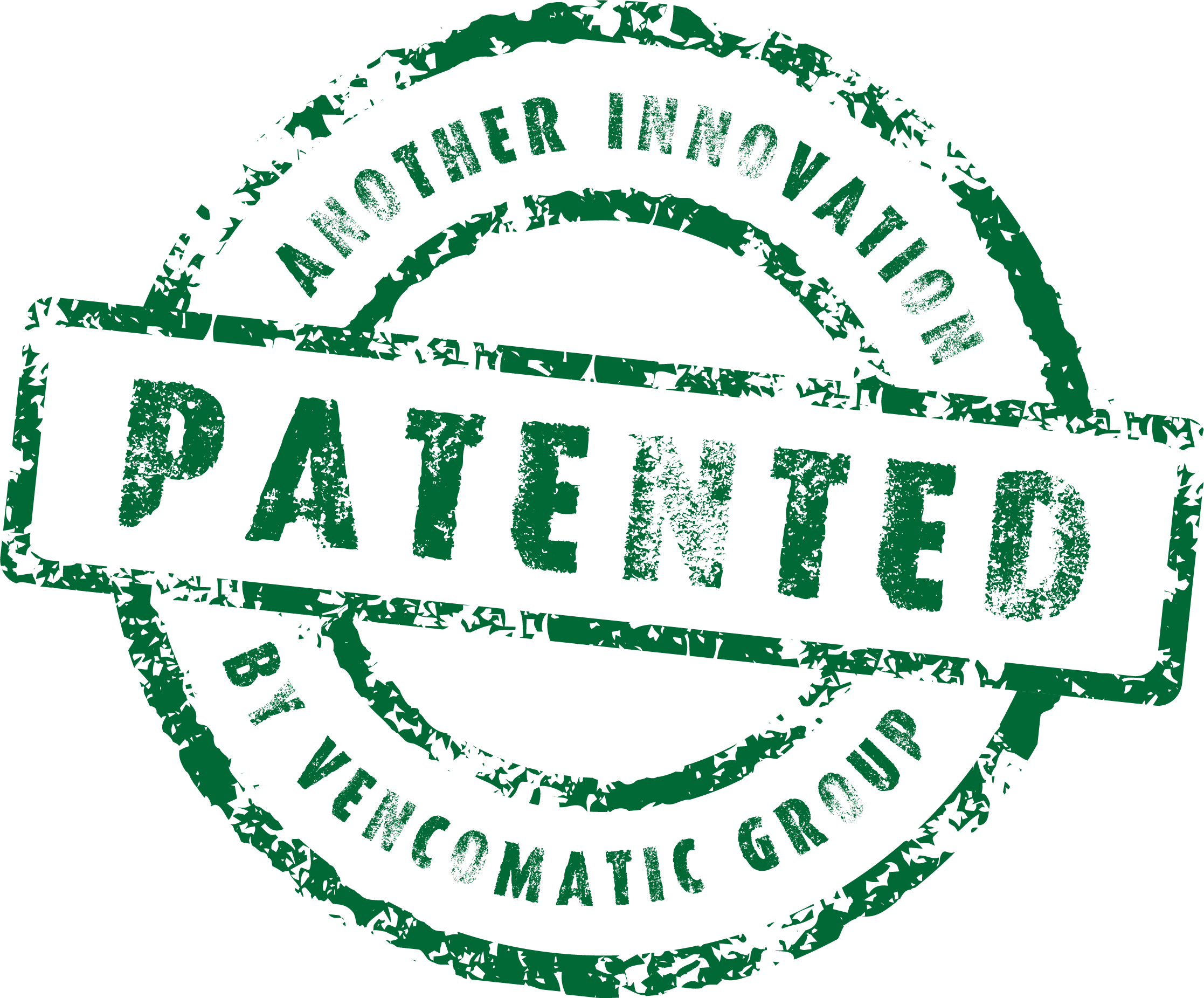 In need of specific solutions?
We can help.

Freek Leijten
Product Manager
Get in touch
Helping customers for about 40 years
We've worked with thousands of farmers and companies, big and small.