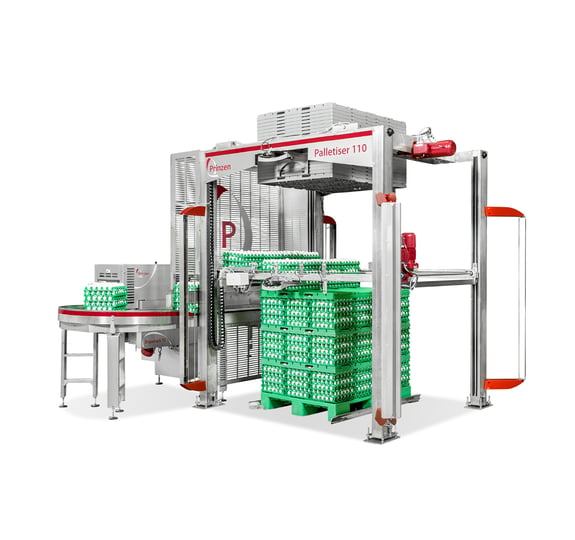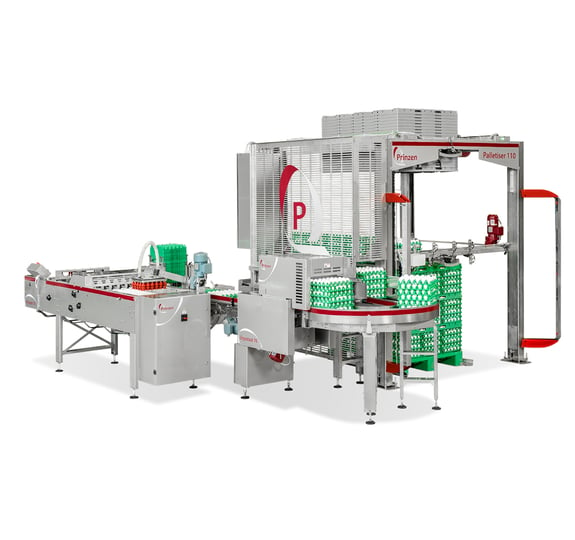 Palletiser 110
To meet the demand of further mechanization in automated egg handling, the Palletiser 110 is the latest addition to the Prinzen product range. The capacity and functionality of the automatic palletiser perfectly matches the packing capacity of the Prinzen packer range starting from 25,200 (Prinzen 70) up to 39,600 (Speedpack 110).
Download specification
Compact design
The palletiser receives stacks of six trays from an automatic stacker and places stacks onto a pallet. It can handle 40,000 eggs per hour on pallets, i.e. 110 cases, by lifting 4 stacks of trays in each movement. The palletiser operates independent and connects with any suitable type of farm packer. The frame design is compact and matches various egg room lay-outs and uses very little floor space.
The Prinzen Palletiser 110 greatly reduces the tiring work of handling stacks of trays and pleasantly improves your daily egg collecting work.
In need of specific solutions?
We can help.

Bas Liebregts
Product Manager
Contact me
Helping customers for about 40 years
We've worked with thousands of farmers and companies, big and small.