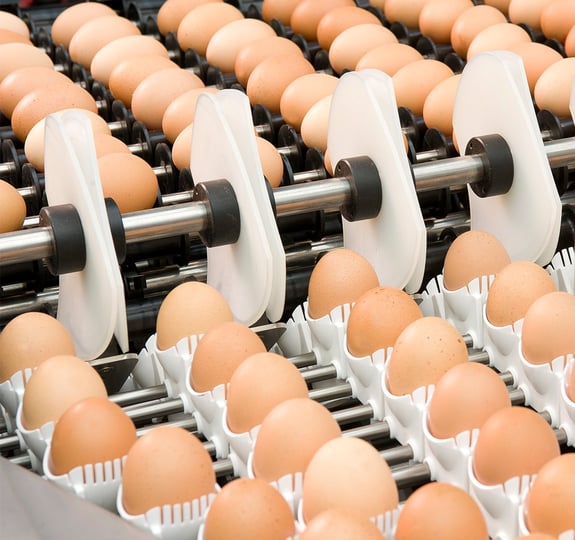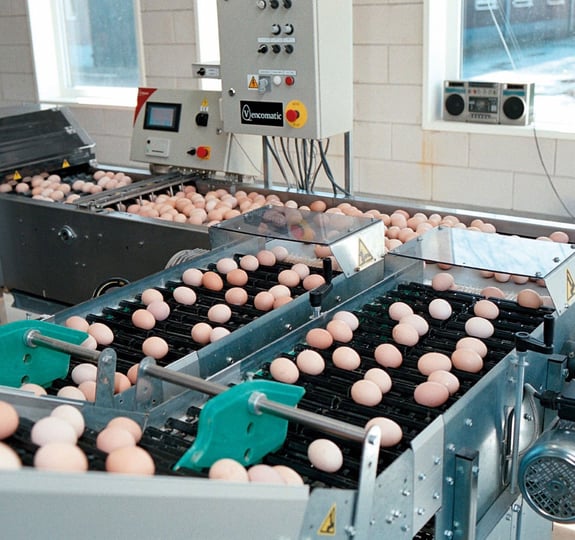 PSPC egg setting machines
The Prinzen PSPC series take automation of hatching egg setting one step further, placing hatching eggs directly onto setter trays, with an unsurpassed points down setting.
Download specification
Easy operation
Trays are automatically fed and brought into position. The Prinzen egg transfer system lifts and places eggs gently onto the trays. The PSPC machines have a capacity of up to 22,000 eggs per hour depending on the type of setter tray. This allows you to reduce labour time, while still maintaining egg quality. The compact machine offers a good overview, allowing you to observe the eggs throughout the complete process. The machines are easy to operate. The stainless steel construction and service accessibility make cleaning quick and easy.
There are two types for setting eggs directly onto setter trays, the PSPC 5 and PSPC 7. The PSPC 5 sets onto trays with a rectangular matrix. The PSPC 7 gives you even more flexibility handling both rectangular and offset (hexagonal) matrix trays, which makes it unique in its kind. Both machine types also process 30 cell cardboard and plastic trays.
In need of specific solutions?
We can help.

Freek Leijten
Product Manager
Contact me
Helping customers for about 40 years
We've worked with thousands of farmers and companies, big and small.