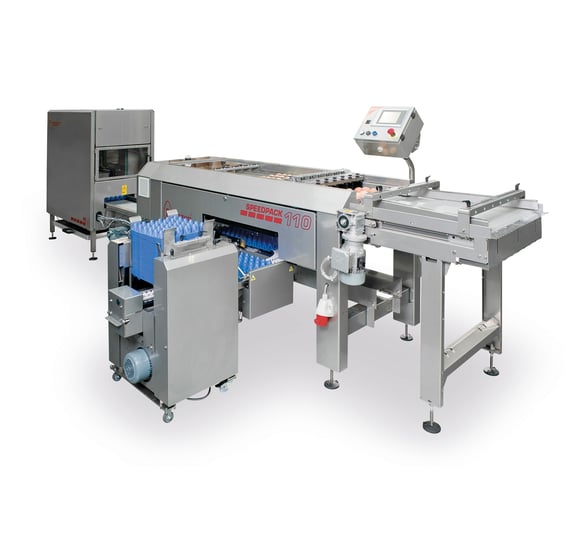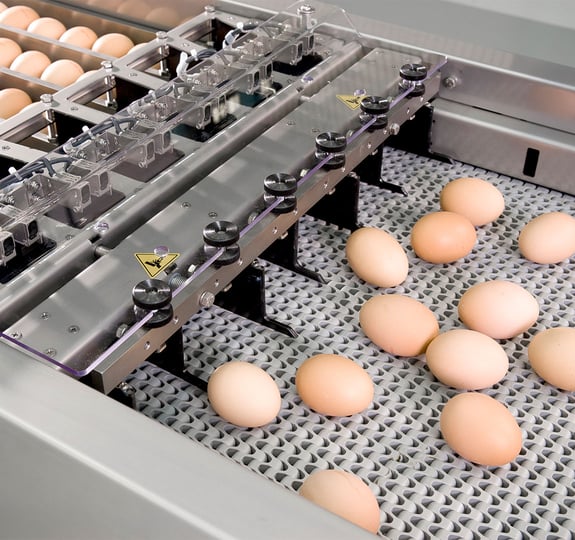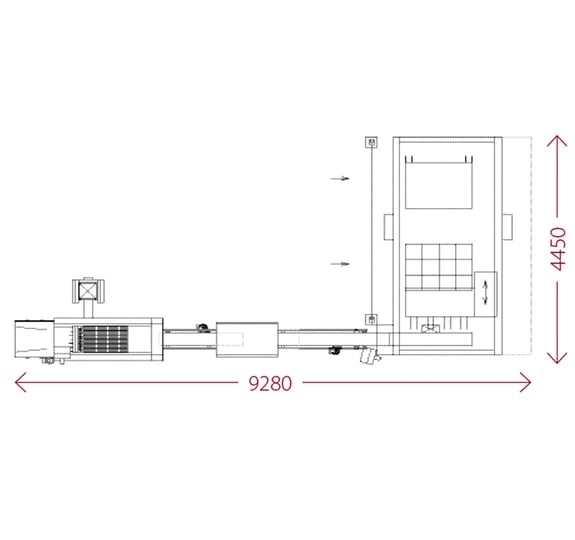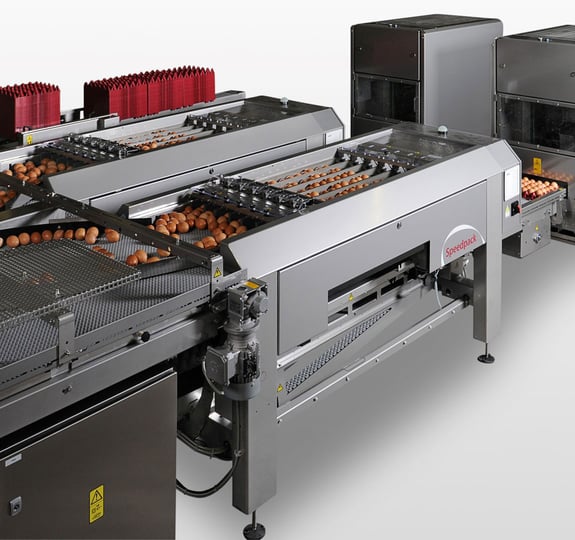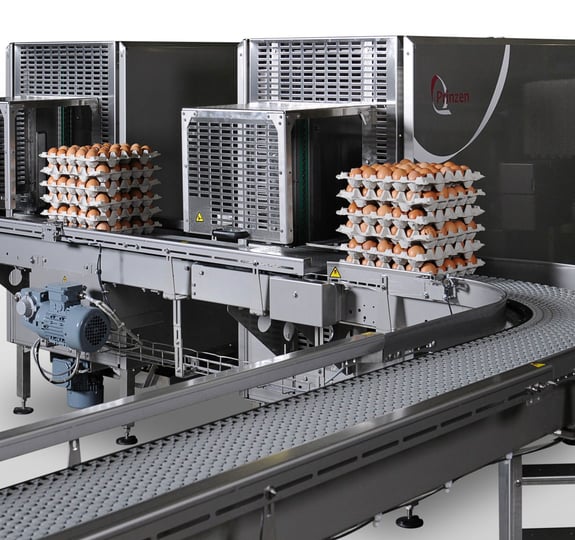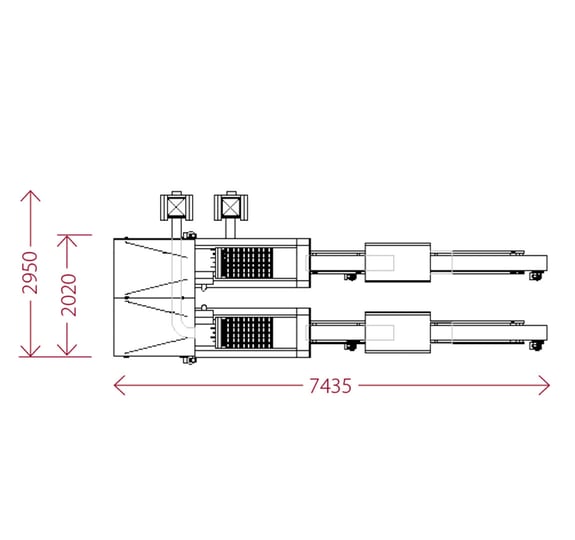 Speedpack
The Speedpack automatic egg packer handles and packs eggs quickly yet carefully on 30 cell trays. Thanks to the compact design of the machine, you will especially appreciate the complete overview of the entire egg packing process. It allows you to spend more time on checking the quality of the eggs.

Download specification
Smart investment
The Speedpack 110 has a capacity of 40,000 eggs per hour. It provides the highest capacity per square meter of available footprint in the market. Prinzen's machines are built with high quality materials to ensure a long lifetime.

Worldwide, Prinzen farm packers process over 1 billion eggs every day. The Speedpack table egg packer consists of only three transfer points which ensures optimum egg handling. Having less transfers in the process ensures perfect egg handling.

To meet the demand for higher capacities Prinzen offers the Speedpack 220, reaching the capacity of 80,000 eggs per hour. Several machine configurations are available to match the space in the egg room. In addition automatic supply of 30 cell trays to the packers is available for both denester units. The high level of automation and reliability set the right conditions for a perfect packaging job.
In need of specific solutions?
We can help.

Bas Liebregts
Product Manager
Contact me
Helping customers for about 40 years
We've worked with thousands of farmers and companies, big and small.