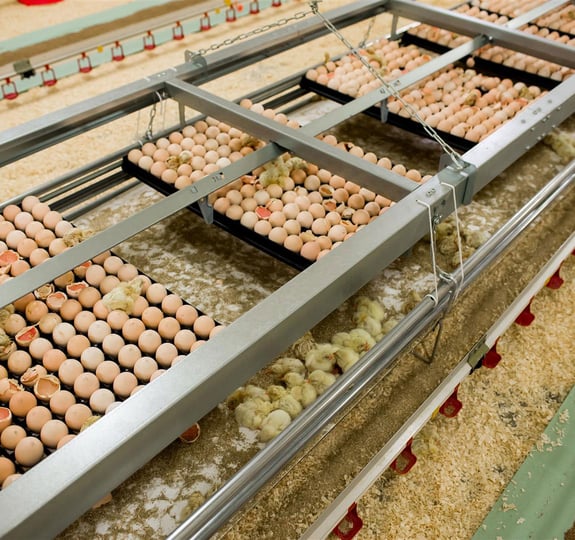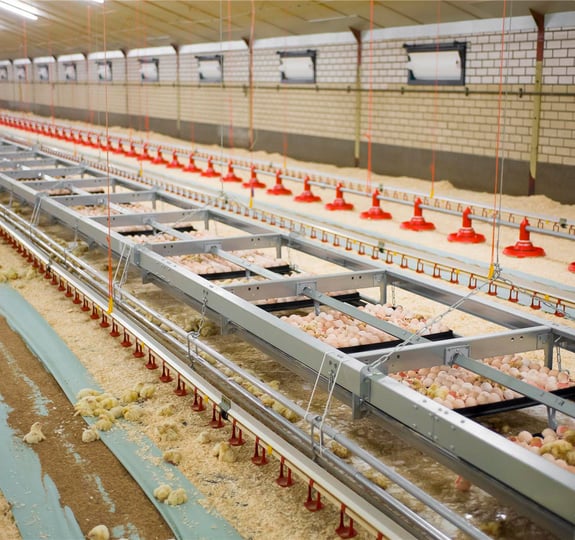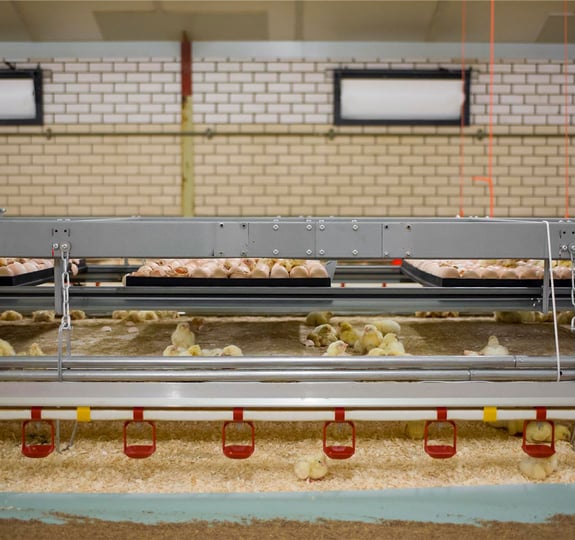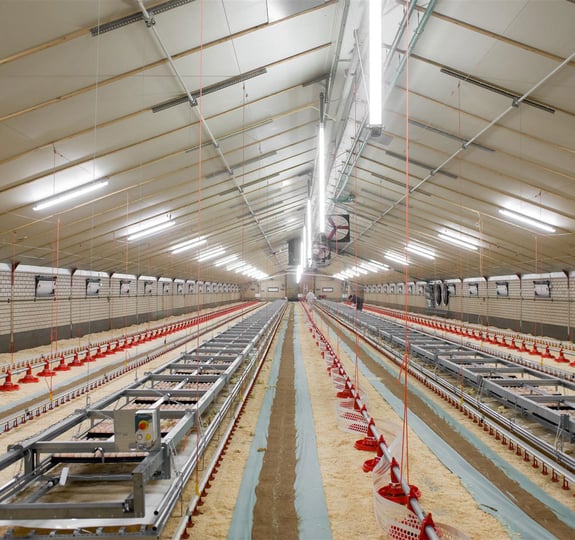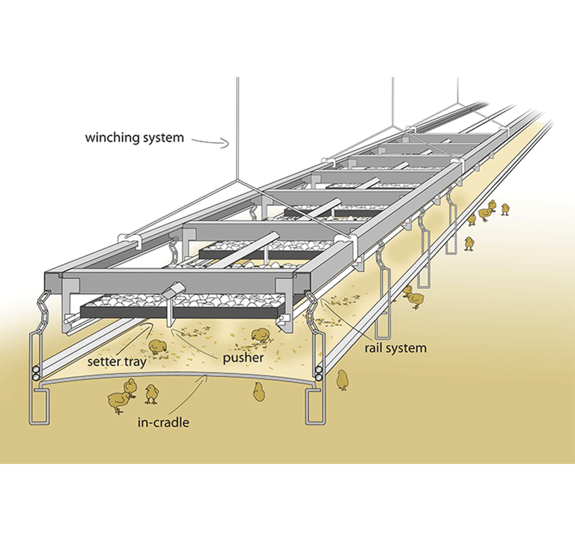 On-farm hatching: X-Treck
In 2004 Vencomatic started combining the last phase of incubation and hatching of broilers on the farm. In 2006 Vencomatic introduced the Patio system in which on-farm hatching is integrated as a standard. With the X-Treck on-farm hatching will also be possible in floor houses.
Download specification
On-farm hatching
Setter trays with 18 day-incubated eggs are placed on a rail system. This rail system is suspended and positioned freely in the air, ensuring an optimal airflow surrounding the eggs during hatching. By controlling the systems' height with a winching system the farm manager has an easy to use tool to control the airflow and temperature surrounding the embryo. On incubation day 19 and 20 the chicks hatch in the house and have immediate access to feed and water.
Direct feed and water access boosts the intestinal development and the immune system resulting in robust broilers. In combination with hatching in healthier air and making chick transport unnecessary, this forms the basis for further profitability in broiler production.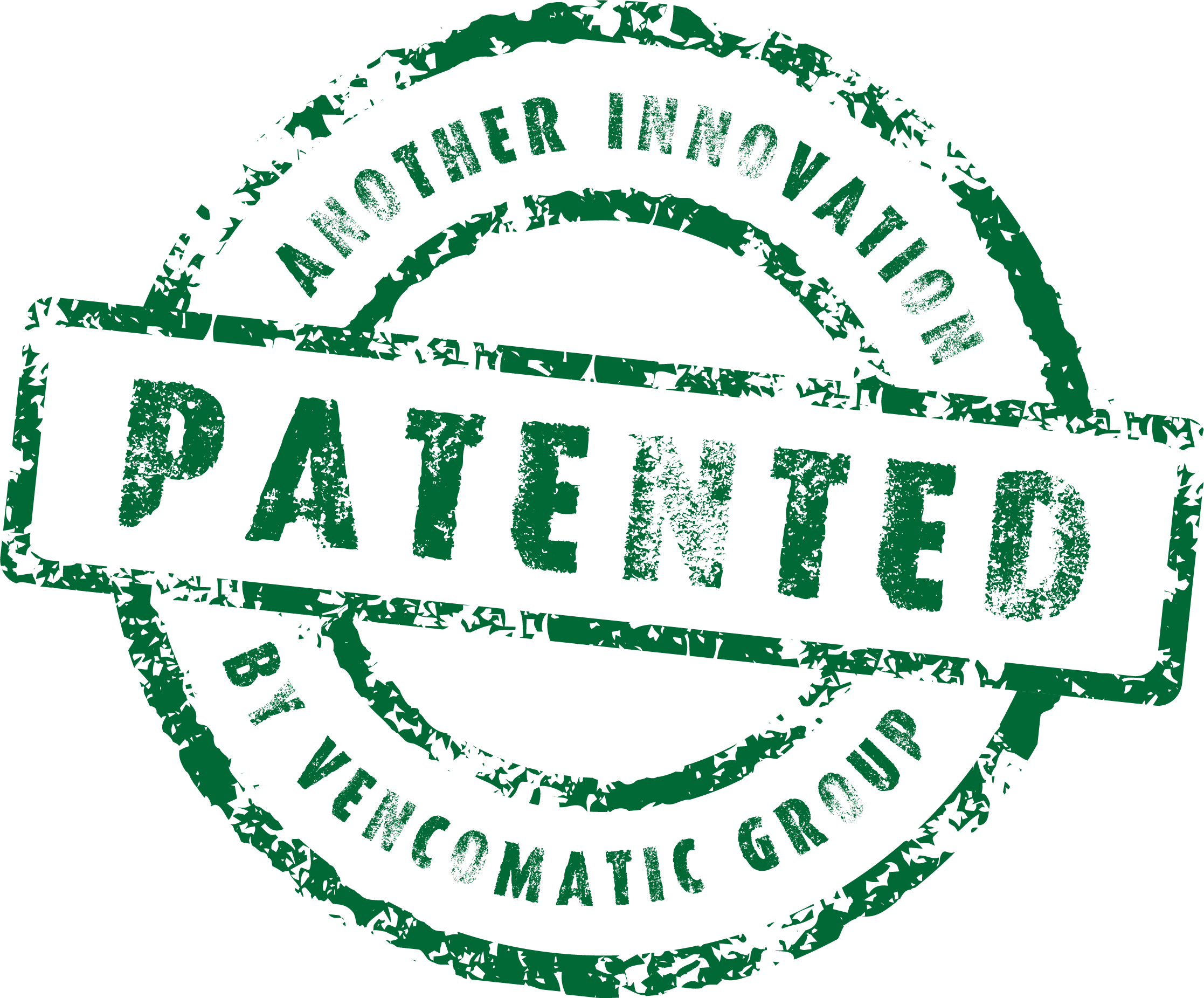 In need of specific on-farm hatching solutions? We can help.

Freek Leijten
Product Manager
Contact me
Helping customers for about 40 years
We've worked with thousands of farmers and companies, big and small.