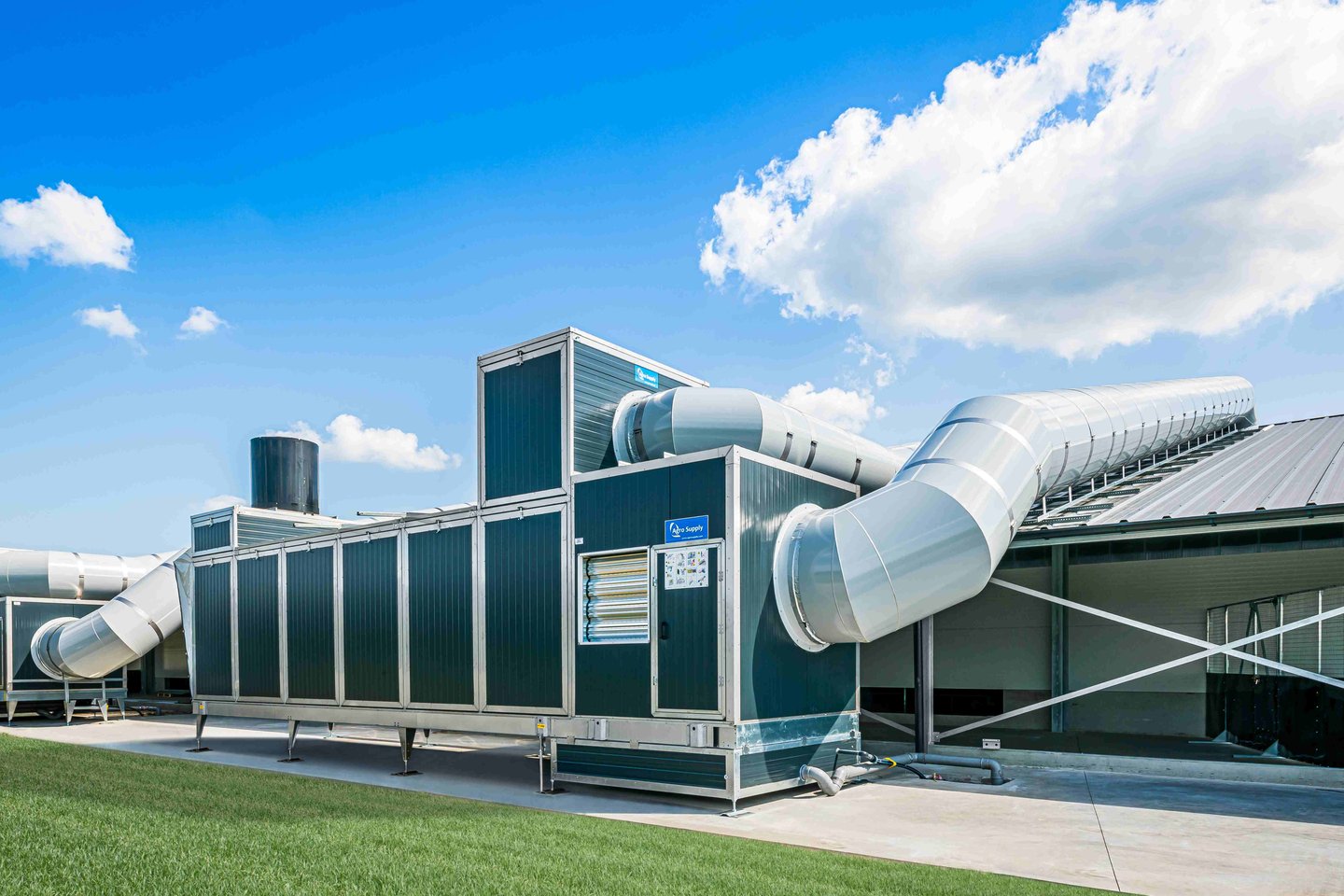 Climate Solutions
A healthy climate maximizes the performance of your birds.
The Agro Supply heat exchangers control the climate in the house at a constant level, no matter the weather conditions. Our ECO Units will reduce your gas cost, lower ammonia emissions, fine dust and CO2.
The benefits of our climate solutions
It's essential to have a good climate and get the right temperature in the poultry house for the best growing conditions for your birds. The gas prices are incredibly high at the moment. Investing in the ECO Unit can significantly reduce your gas costs.
The ECO Unit is a heat exchanger that creates a healthy climate with minimum ventilation. The performance of your birds can improve due to this healthier airflow. Each unit recovers up to 80% of heat. Warm exhaust air from inside passes the fresh cool air from outside by going through up to 1,325 m2 of contact surfaces inside the heart of the ECO Unit.
Also your FCR and litter quality will improve and even your ammonia emissions will decrease by 35%. The ECO Unit can circulate up to 30,000 m3 of air an hour and has higher performance ratios vs. smaller heat exchangers.
You can earn your investment back in <5* years.
*Based on €1,30/kg/GLP, 7 flocks p/y
You can now move around the ECO Unit digitally or even place it virtually on your own premises.
Press the play button to start on the demo below
Other Vencomatic Group products
For 40 years Vencomatic Group offers solutions in housing, egg handling and climate control for any type of poultry house.