Over a decade ago, Rowland Morris- a fourth generation farmer from Wales- decided to diversify from his familiar farm life into a new profitable venture. From his family farm, specialising in dairy, sheep and beef, he made the move to turn to a different yet successful sector: poultry. However, his journey was met with challenges that many poultry farmers face and as a result, he needed to install equipment that could offer both solutions and reliability to those hurdles.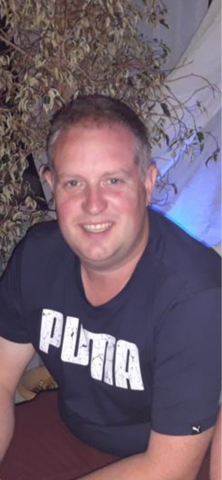 Concerned about litter quality, temperature control and the reduction of floor eggs, his choice to install Vencomatic, Prinzen and Hotraco ventilation equipment with Fortica controls, was heavily influenced by the excellent reliability and proven performance.

After making the decision to diversify in 2010, with a 16,000 free-range, flat deck, poultry unit, Mr Morris continued to grow.

He states, "In 2013 we extended [the first] unit to 32,000 and in September 2016 we decided to step away from the dairy enterprise to allow extra time and attention to the poultry side- as we had gained planning permission for an extra 32,000 unit. This new site was completed by December 2016, equipped with a multi-tier system and by 2018 we bought a neighbouring farm that had two mobile free-range units which we gained planning permission on for a further 32,000 unit".

He adds, "we also mill all our own feed for the poultry using a Caravaggi mobile mill and are in the process of selling poultry feed".

With such a large and expanding farm, it was crucial that Mr Morris could rely on a system that encompassed welfare benefits and ensured significantly lower floor eggs.

He highlights the key motives behind his decision making, "I chose the Vencomatic Gallery Single as it's an excellent system for management. The birds use the system very well; the sloping floors work excellent, and the welfare ramps help to encourage birds to display their natural movement".

Furthermore, the installed equipment has had some excellent results to support his findings. He states, "We have Buford Brown at 30 weeks and 93% with only 0.8% eggs not laid in the nest".

With such a low percentage of floor eggs, not only is labour time reduced but profitability increased.

Mr Morris also reiterates his satisfaction with system reliability.

"We run 3 Prinzen packers and find them very efficient and reliable and the Vencomatic Magnelis Galvanised equipment gives me the confidence that the system will be in full working order in 20-years' time"

In addition to tackling floor eggs, one other major challenge that Rowland Morris had to future-proof was litter quality and ventilation. With the varying temperature throughout the year, it's crucial to ensure the poultry house is at a stable temperature to improve production, prevent heat stress and reduce potential fatalities.

Mr Morris says, "The Fortica controls are very user-friendly with all of the technical data for flock management on the screen. We have Hotraco ventilation, which is working excellent and giving very consistent temperature; the air quality is second to none with no capping of litter on the scratch area".

Looking to further improve his farm, Mr Morris is working towards the NFU's Net Zero target. With biomass and two solar set-ups already installed, he is looking to further develop his renewable energy.

"I'm planning on investing in 2 x 33kw solar systems this summer to help meet net zero targets".

Therefore, with reliable and efficient equipment already installed, Mr Morris can now focus on new challenges, sustainability and a net zero future.