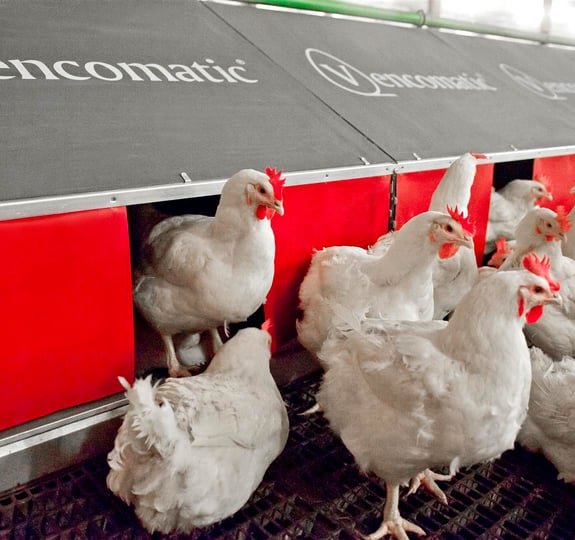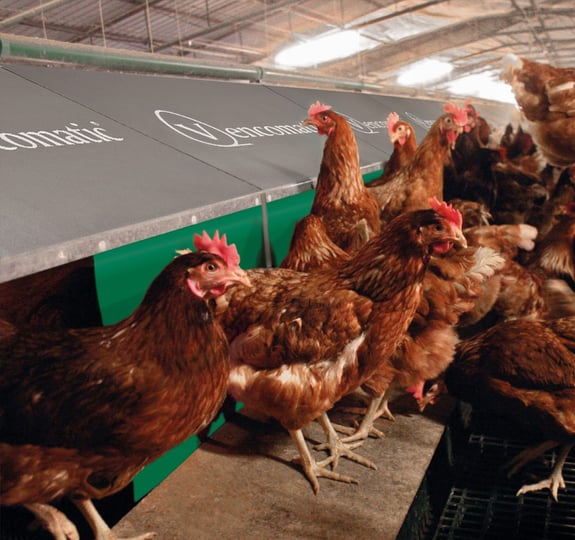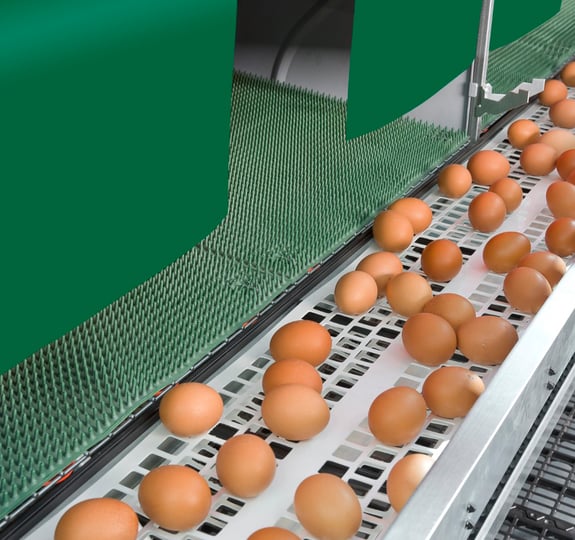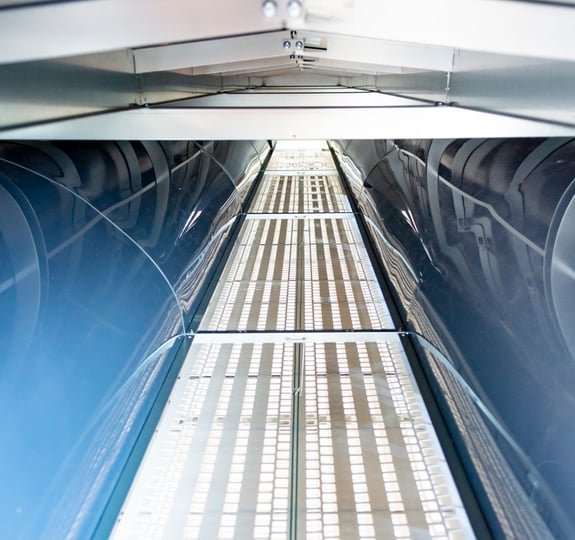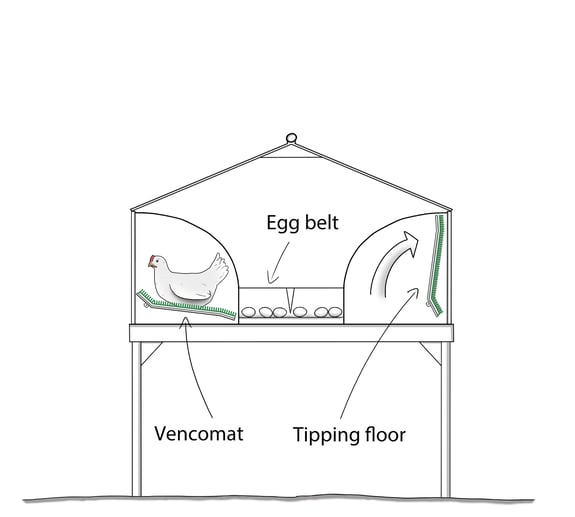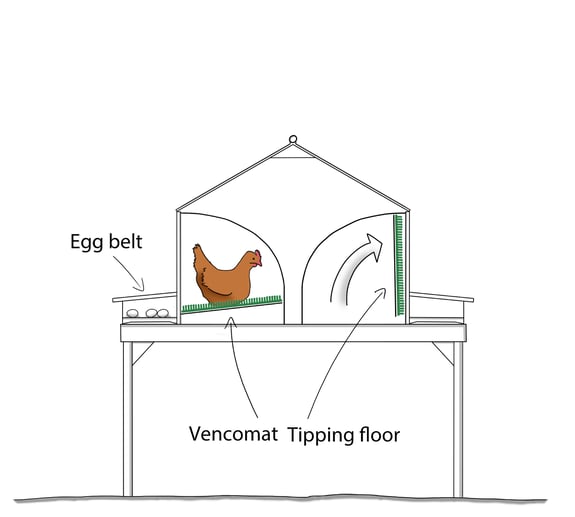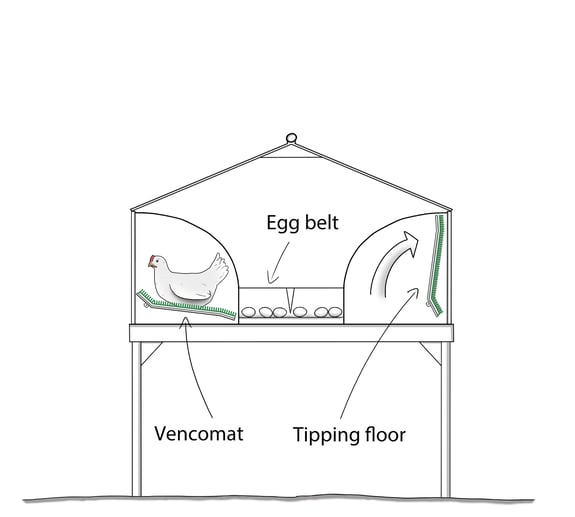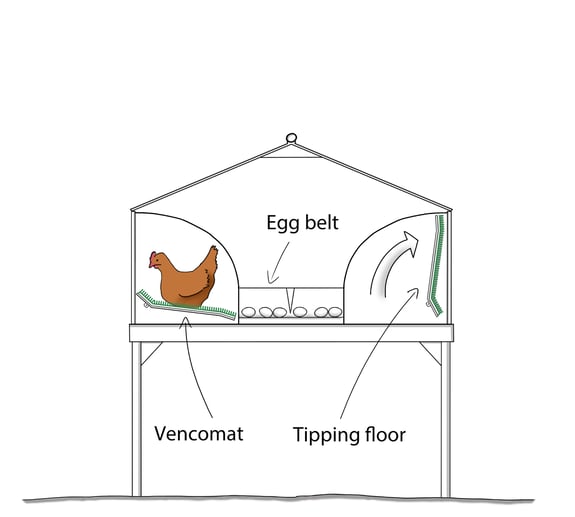 Poultry housing: Vencomatic Nest
The Vencomatic Nest range is built to last. The solid construction of this poultry housing ensures a long lifetime of the nest. Flat roofs can be applied to maximize available living surface for the birds.
Download specification
Modular design
The Vencomatic Nest has a modular design, offering maximum flexibility and providing an optimum fit to every poultry house. The Vencomatic Nest has the proven features of the Vencomatic nests. Its tipping floors have been applied for many years, providing clean nests and excellent egg quality. Integrated drinker lines and perches can be supplied with the nest.
The nest is designed using smart Vencomatic innovations including the Vencomat, the tipping floor and the egg belt and can be extended with the Vencobelt and Vencoslat. With these innovations you collect your table eggs in perfect condition.
As the Vencomatic Nest is available in different configurations any farm layout can be equipped with this nest.
In need of specific poultry housing solutions? We can help.

Freek Leijten
Product Manager
Contact me
Helping customers for about 40 years
We've worked with thousands of farmers and companies, big and small.