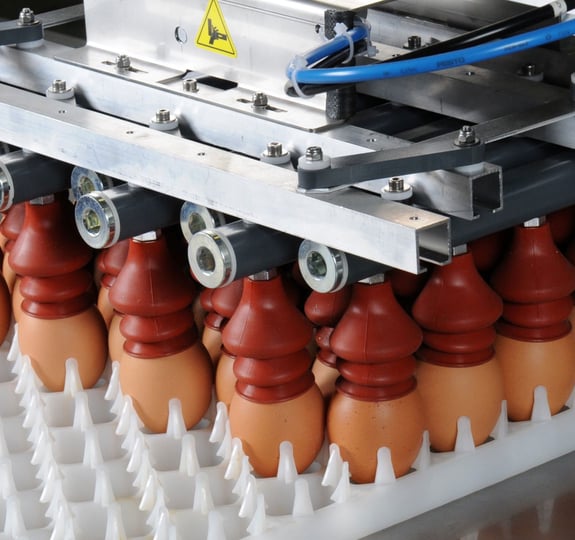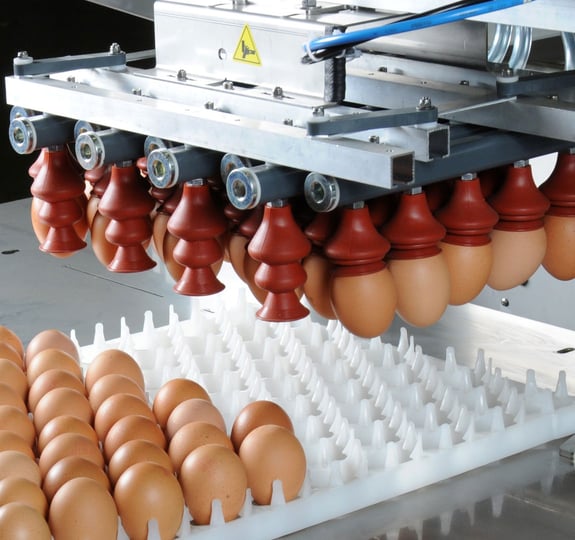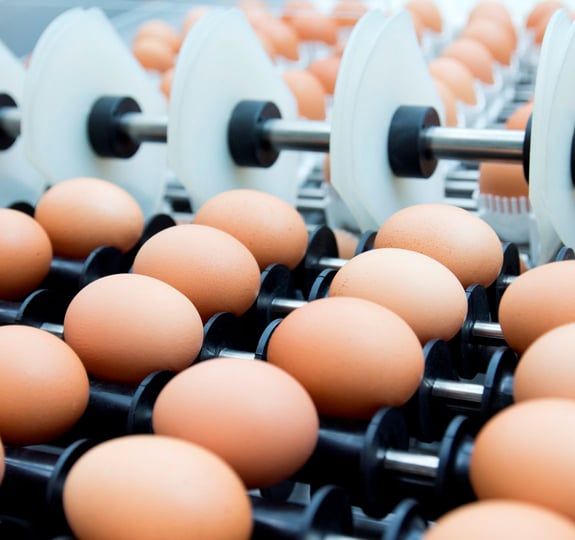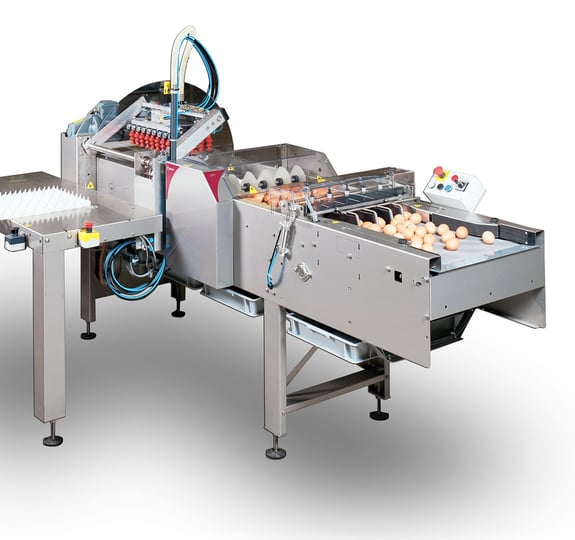 Ovoset
The Ovoset is the perfect solution for accurate setting of hatching eggs directly onto setter trays.
Download specification
Labour reduction
With the Ovoset you strongly reduce manual labour, while retaining the quality of the eggs. Hatching eggs are positioned point down and gently placed onto a setter tray with Prinzens egg transfer system.
The Ovoset handles virtually all types of setter trays. It is a semi-automatic egg setting machine, with the setter trays placed manually. Its compact design fits in every egg room.
In need of specific solutions?
We can help.

Freek Leijten
Product Manager
Contact me
Helping customers for about 40 years
We've worked with thousands of farmers and companies, big and small.