On-farm hatching
The optimal start
It is widely accepted that it is important to provide the best conditions possible for the day old chicks when they arrive at the farm. To fully realize the genetic potential of modern broilers, a good start is even more critical in the future. However, the broilers' life starts the moment it emerges from the egg, days before the farmer can start caring for it. In 2004, Vencomatic developed the solution for the optimal start by combining the hatching and brooding phase on the farm. On-farm hatching fulfils the three basic needs of a chick from the start: food, water and fresh air.
Talk to a specialist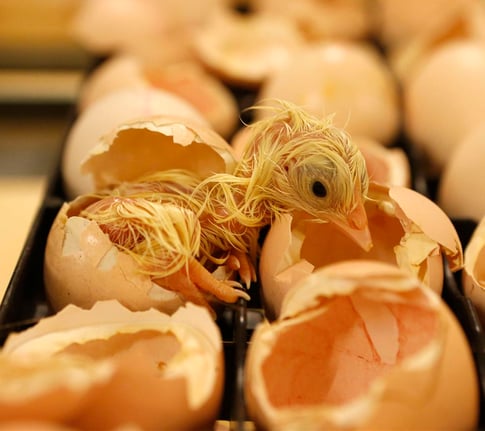 Poultry-friendly and operational excellence are the focus
For about 40 years, the Vencomatic Group has offered solutions in poultry housing, egg handling and climate control for every type of poultry house.