Egg handling solutions
Maximize hatchability
With over 30 years of experience, Prinzen is the market leader in hatching egg setters. Every day, over 30 million hatching eggs are carefully handled and set by Prinzen machines worldwide. Our unsurpassed points down setting rate of 99.7% maximizes the hatchability of your eggs. Throughout the whole process, from egg belt to setter tray, the eggs are treated with great care. A special egg transfer system sets the eggs onto a tray. Setting machines of Prinzen will offer you the best solution for automated egg handling at your breeder farm.
Talk to a specialist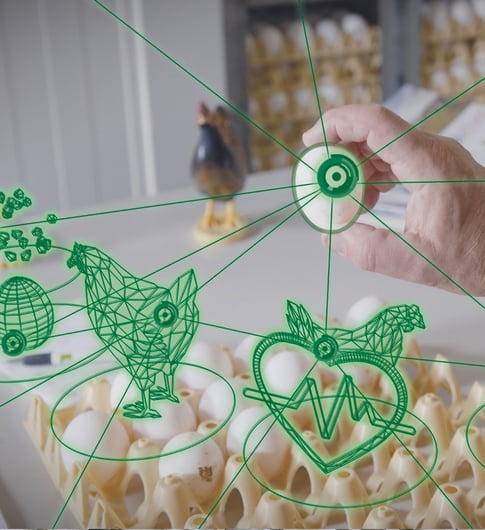 Poultry-friendly and operational excellence are the focus
For about 40 years, the Vencomatic Group has offered solutions in poultry housing, egg handling and climate control for every type of poultry house.