Layer breeder housing solutions
Poultry housing solutions
More than 35 years of experience have enabled Vencomatics poultry professionals to design poultry housing systems that perfectly match the need of breeding birds. With our range of nest systems we equip breeder houses all over the world. All systems are designed using smart Vencomatic innovations including the Vencomat, the tipping floor and the egg belt. With these innovations you collect your hatching eggs in perfect condition.
Talk to a specialist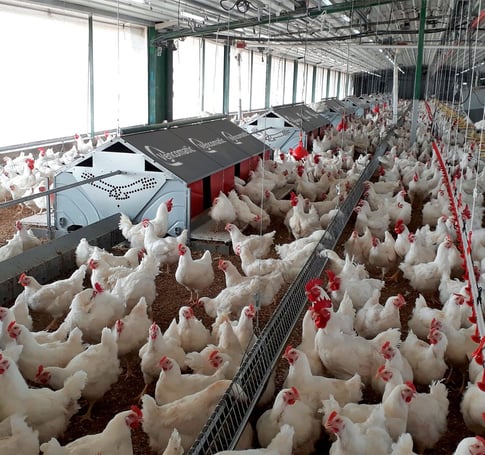 Poultry-friendly and operational excellence are the focus
For about 40 years, the Vencomatic Group has offered solutions in poultry housing, egg handling and climate control for every type of poultry house.