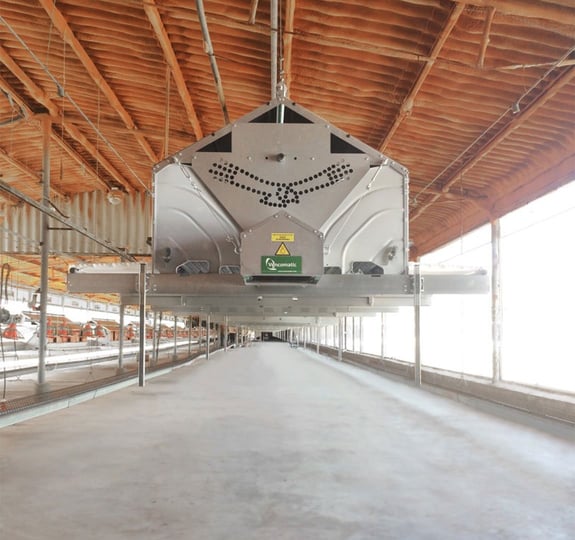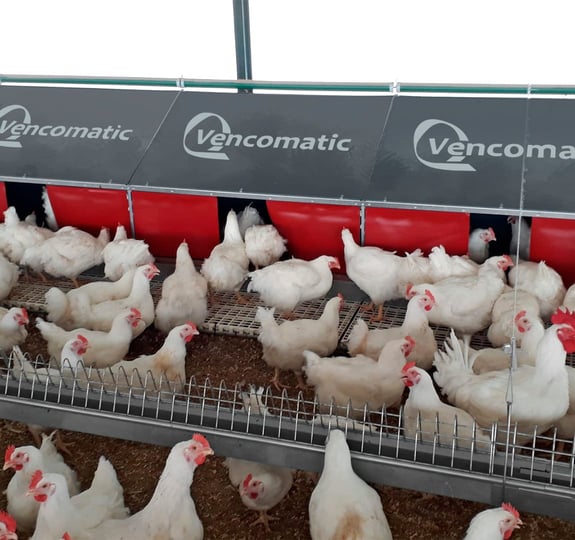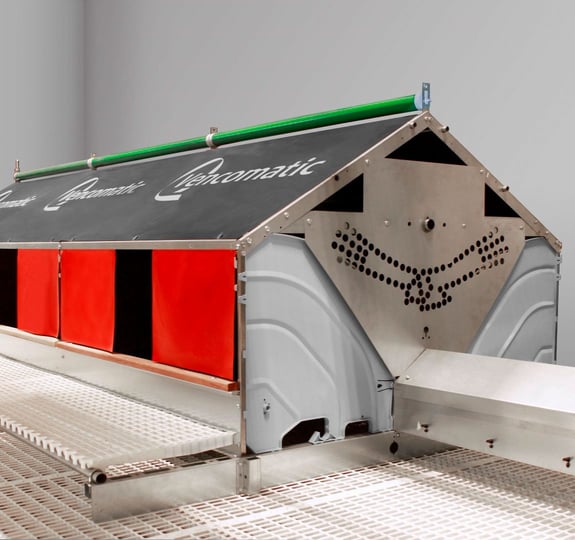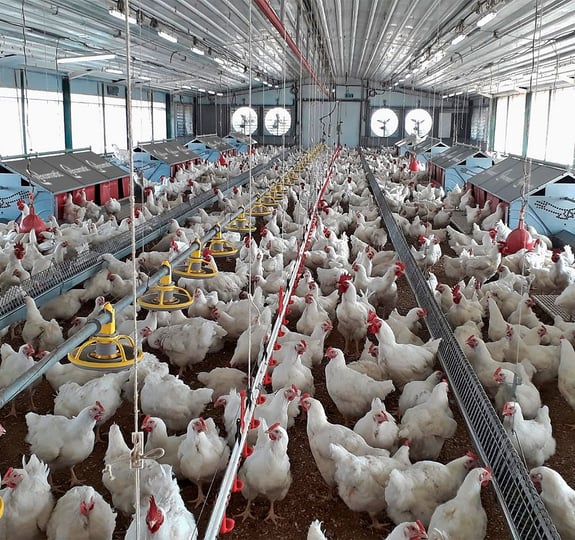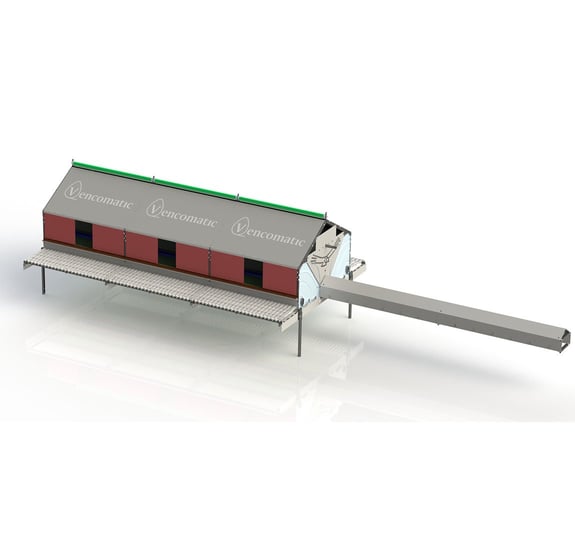 Poultry housing: Grando Condor
The Grando Condor is the winchable nest system for layer breeder housing. This nest is especially developed for hot, severe climate conditions. Its' strong solid construction and choice of materials together with the unique features of a Vencomatic poultry housing nest ensure optimal hatching egg quality.
Download specification
The winchable nesting system
The Grando Condor suits both natural and tunnel ventilated houses. The layout is comparable to a layout for manual nest boxes. It exists of two rows of nest-blocks and walkovers. The change from manual to automatic egg collecting system will be a small change in management. The winchable nesting system facilitates bird training and cleaning of the house and nesting system in between rounds. All these features result in better economic performances and lower operational costs in the housing of poultry.
In need of specific poultry housing solutions? We can help.

Freek Leijten
Product Manager
Contact me