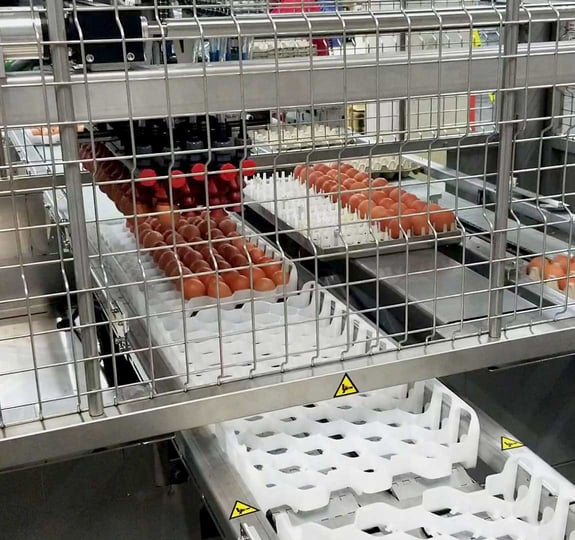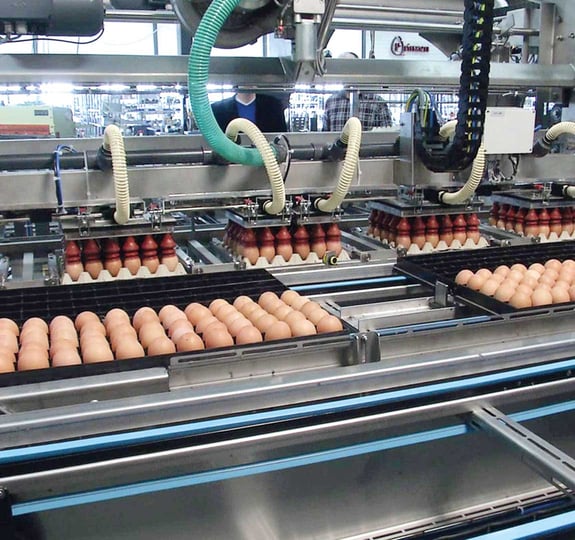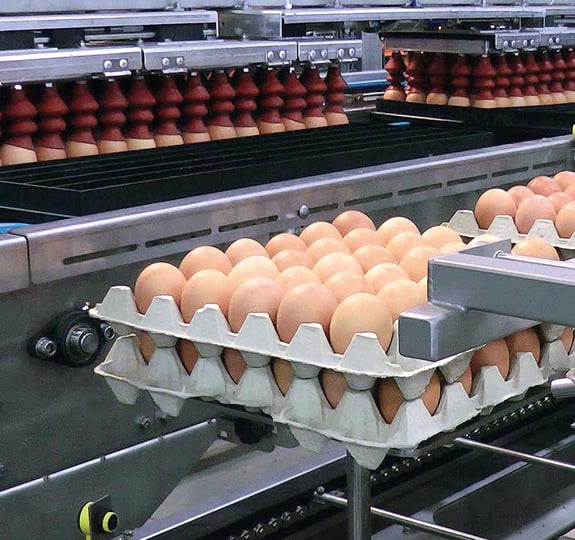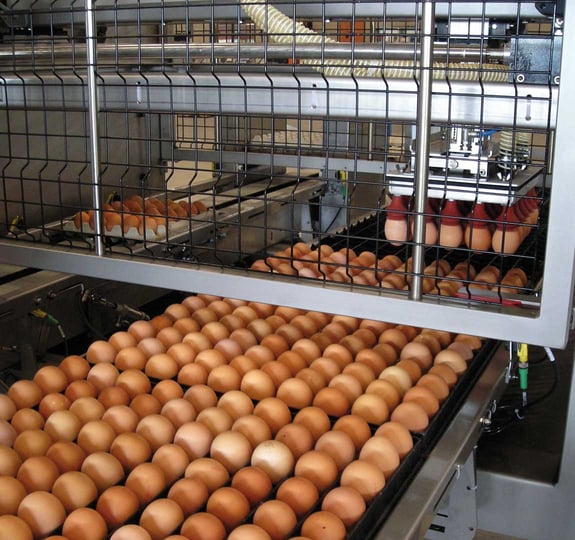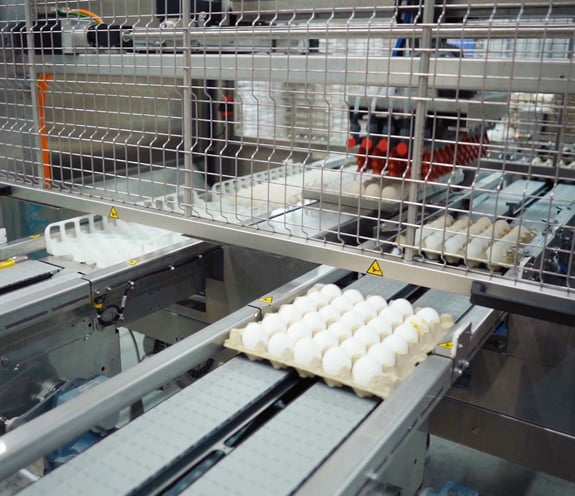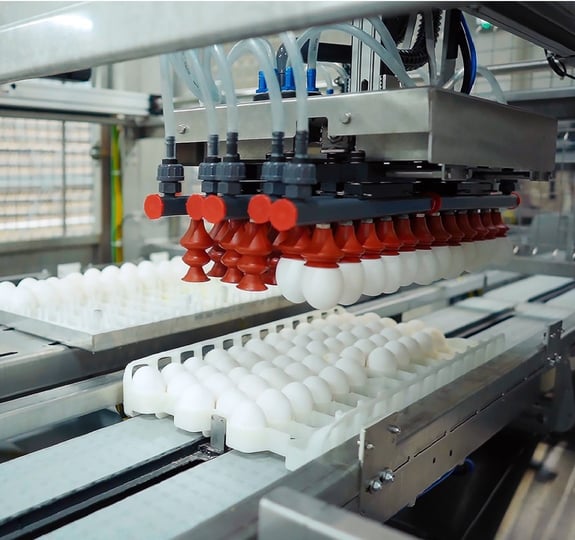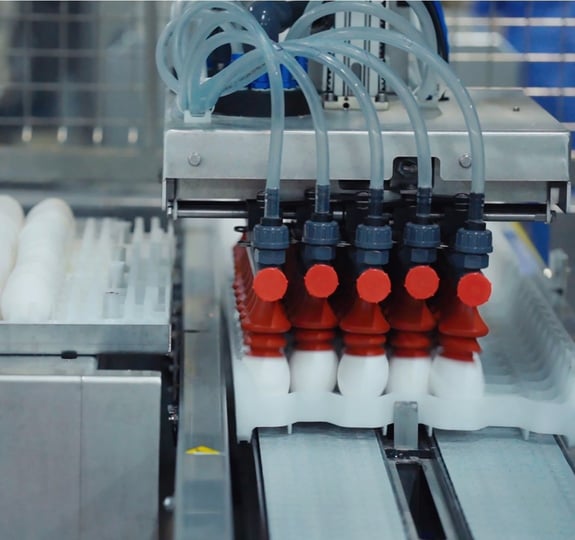 Tray to tray transfer
In case no additional quality control or points down setting is required, the Prinzen tray to tray transfer system offers a wide variety of solutions for transferring hatching eggs from the transport tray directly onto the setter tray.
Download specification
Automatic Transfer
In situations where eggs are supplied to the hatchery with suitable weights and point down correction, the transfer from a 30-cell tray to the setter tray can be automated with the Transformer. This unit handles eggs in large numbers per hour and is designed for the 150 egg type setter tray.
The machine consists of an infeed conveyor for stacks, automatic (de-)stacking of empty trays, automatic supply of setter trays and vacuum operated transfer units to set eggs gently onto setter trays. Additional equipment like the Trolley Loader can be added to load trays in the setter trolleys.
In need of specific solutions?
We can help.

Victor van Wagenberg
Product Manager
Contact me
Helping customers for about 40 years
We've worked with thousands of farmers and companies, big and small.