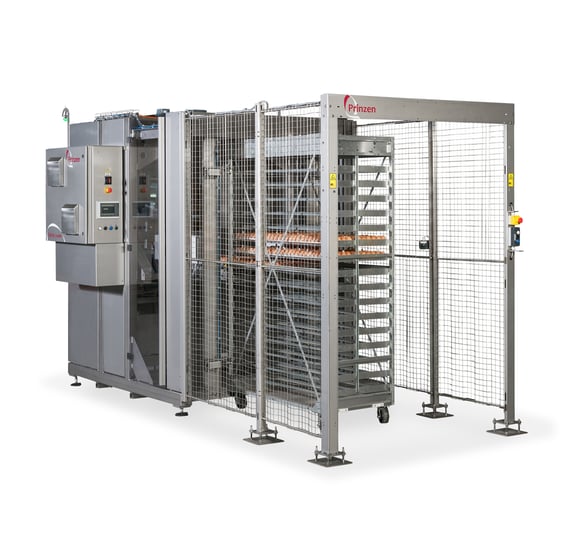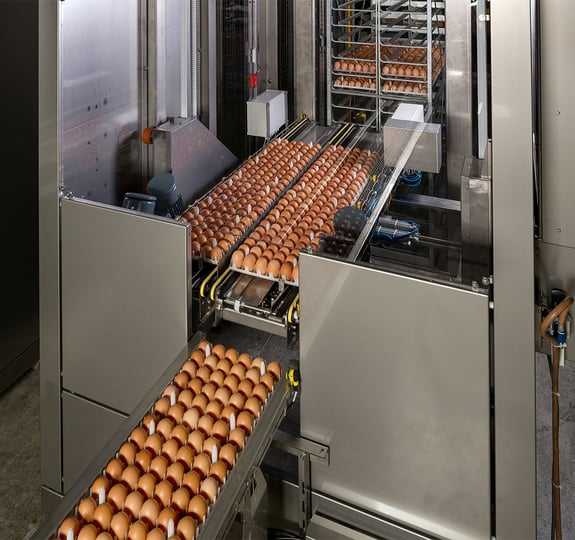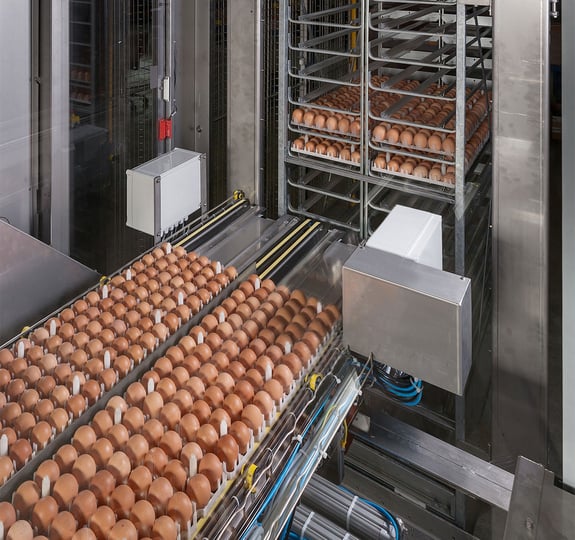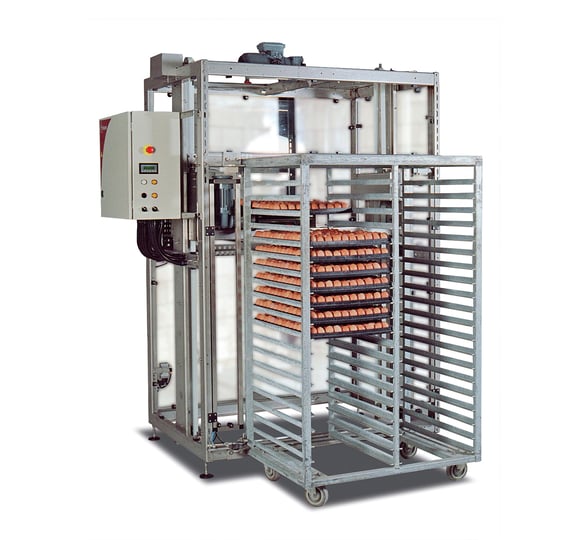 Trolley Loader
The Trolley Loader is developed to automate the complete egg packing process and to increase productivity.
Download specification
Automatic loading
The manual handling of heavy setter trays into the trolley that increases the chance of RSI and other injury belongs to the past. Again a Prinzen innovation, daily successfully in use by many breeder farmers all over the world.
The Trolley Loader is installed at the output side of the packer and places the full setter trays in the trolley. The Trolley Loader is available for multiple types of setter trays as well as in various configurations with possible use of a side shift. The machine is equipped with stainless steel construction materials for minimal maintenance.
In need of specific solutions?
We can help.

Freek Leijten
Product Manager
Get in touch
Helping customers for about 40 years
We've worked with thousands of farmers and companies, big and small.