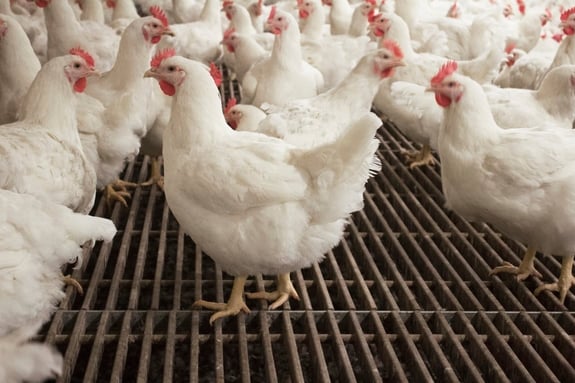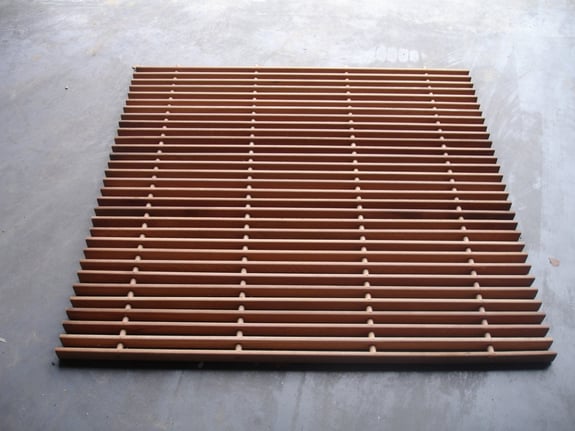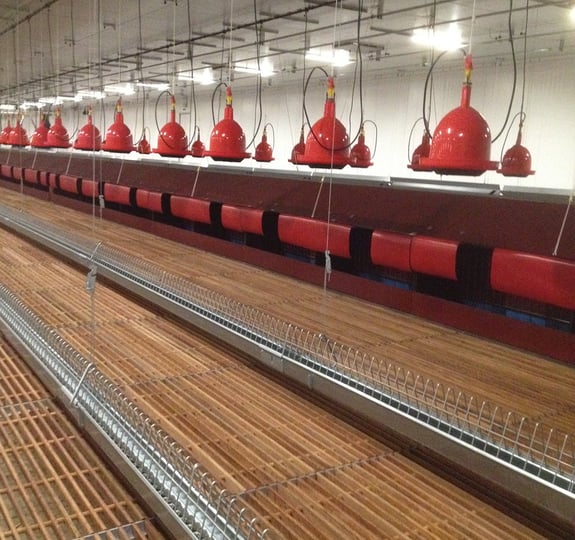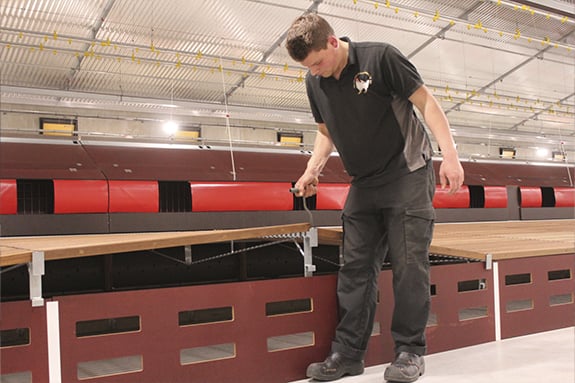 Flooring Van Gent
The Van Gent Nest can be combined with different flooring options. The Van Gent Slat is made from durable tropical hardwood with a lattice structure. Vencoslat is a plastic slat, which can be used as an alternative solution
Both are robust, comfortable and animal friendly. The slatted floors are suitable for layers and breeders.
Download specification
Van Gent Slat
The Van Gent Slat is durable, provides a good grip for the birds and ensures a clean living environment. The tropical hardwood material in combination with stainless steel staples gives the Van Gent Slat a very long lifespan. The base of the hardwood slats is available in galvanized steel.
Besides being easy to install, the Van Gent Slat also provides a safe place for birds due to the way the slats are constructed:
- wood is planed on four sides;
- rounded corners;
- stainless steel staples.
They are available in the standard size of 1.20 x 1.00 meter with a slat distance of 25mm or 20mm, durability class 1. It is possible to integrate the slatted floors with perches.
Slats are available with a short delivery time, contact us for more.

Freek Leijten
Product Manager
Contact me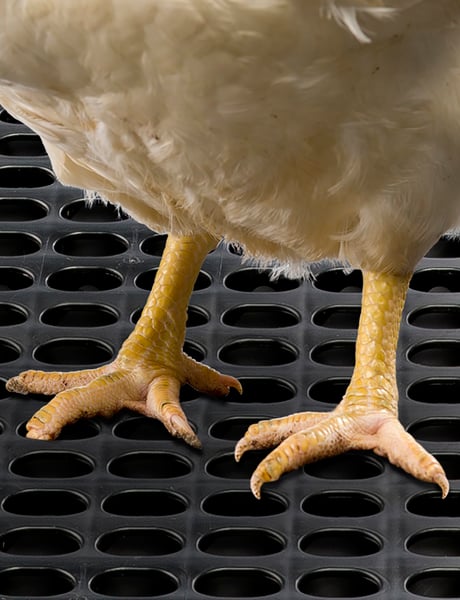 Alternative plastic slat: Vencoslat
The plastic poultry slat, with oval or rectangular holes, has been developed to minimize foot and leg problems and to ensure a good manure transfer. The slat is strong and stable, has a long life-span and is available in black and white. The Vencoslat has proven itself worldwide in many different climate conditions, for all kinds of poultry.
Helping customers for about 40 years
We've worked with thousands of farmers and companies, big and small.