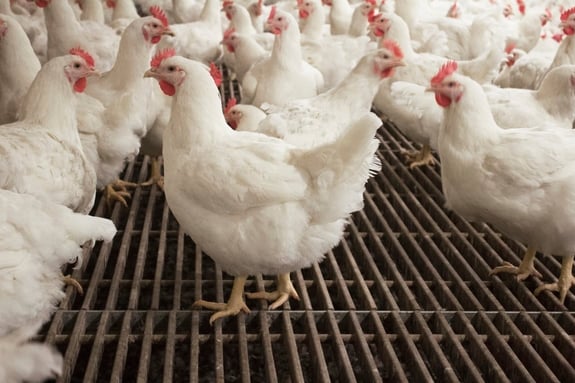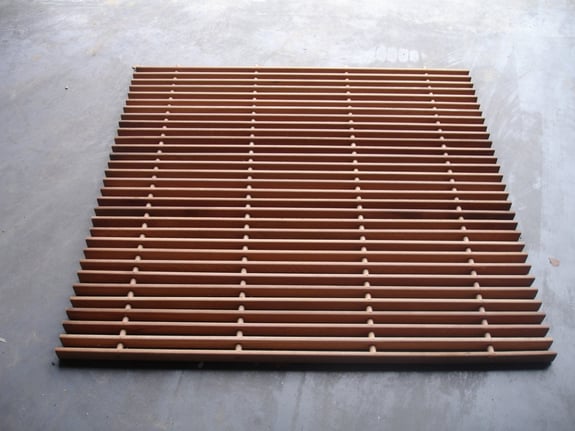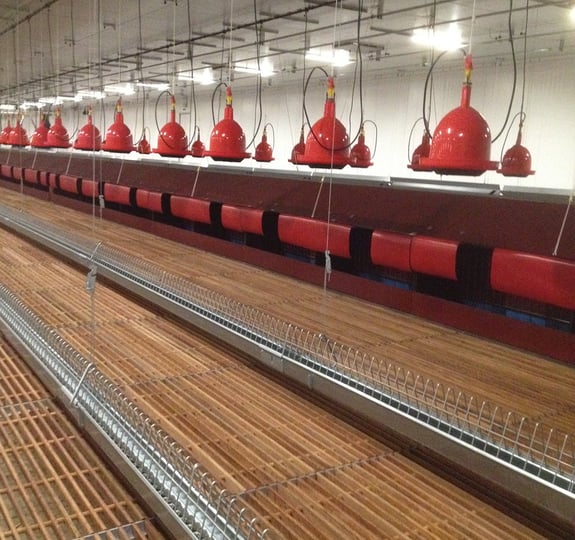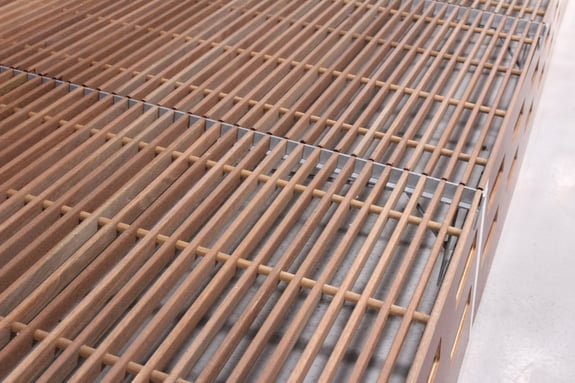 Van Gent Flooring
Van Gent has several designs of flooring. Our hardwood and plastic slats are durable with a lattice structure. This provides a good grip and a clean environment for the birds. The floors are easy to stack, ensuring little space is needed during transport.
Download specification
Van Gent Hardwood slatted floor
The hardwood slatted floors of Van Gent are designed specifically for the welfare of the birds, this results in an excellent result for the poultry farmer. The slatted floors of solid hardwood have a very long lifespan and are easy to install. The wood is planed on four sides, has rounded corners and the floors are constructed with stainless steel staples. This guarantees a safe place for the hens.
The base of the hardwood slatted floors is available in galvanized steel. The slatted floors are suitable for layers and layer breeders/heavy breeders. They are available in the standard size of 1.20 x 1.00 meter with a slat distance of 25mm or 20mm with durability class 1. It is possible to integrate the slatted floors with perches. The delivery time is short and flexible.
Van Gent plastic slats
The Van Gent plastic slats features durability and an open design. The lattice structure ensures that the birds have a good grip and provides excellent filtration. This promotes the welfare of the hens and is reflected in the result of production. The plastic slats are made of polypropylene and is UV stabilized making it durable and easy to clean. The plastic slats are easy to stack and take up little space during transport. The slats are available in the standard size of 0.98 x 0.625 meter or in the larger size, 1.17 x 0.625 meter.

The plastic slat is also suitable as training slat for heavy breeders and for use in the duck sector.
In need of specific poultry housing solutions? We can help.

Freek Leijten
Product Manager
Contact me
Helping customers for about 40 years
We've worked with thousands of farmers and companies, big and small.