Layer nomination project of the year 2021
Rokkedahl Energi - Falkenberg Egg
Name: Falkenberg Egg
Customer: Jens Skovgaard
Country: Denmark
Partner: Rokkedahl Energi, Anja Møller & Jesper Toft
VMG: Stef van der Heijden
Products: ECO Unit and ECO-6 heat exchanger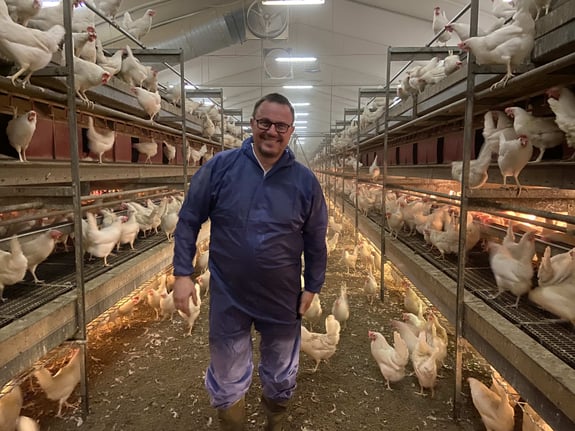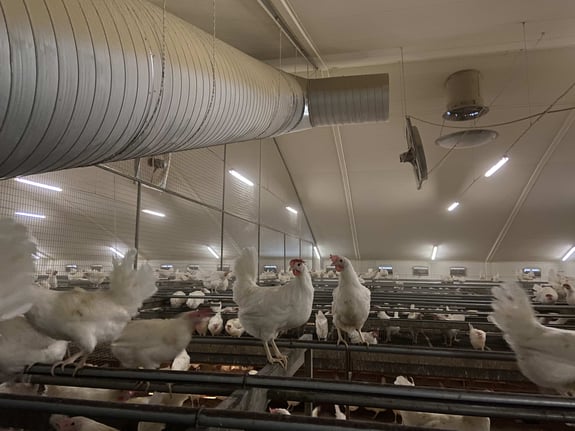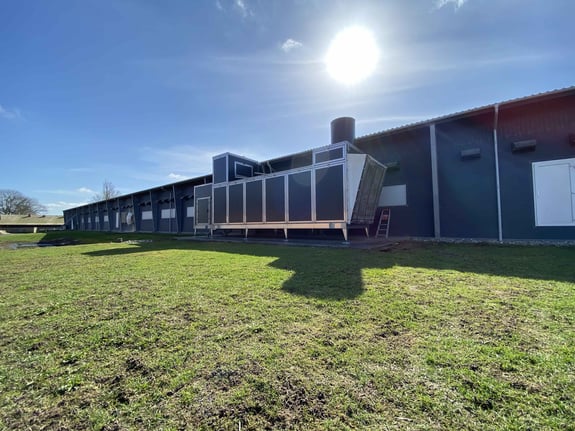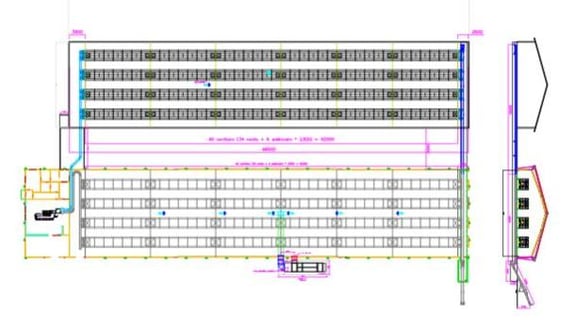 Background
The customer is the chairman of the Danish layer association, and already has the Bolegg Terrace system installed and wanted to createthe perfect environment with the ECO Unit heat exchanger. His aim was to overcome the challenges he faces every time when starting up a new flock: lack of feed intake, increased water pressure (more water waste on manure belt), altered feeding structure, litter, extra work, and fedder picking.
Project success
Technical knowledge of both Rokkedahl Energi and Vencomatic Group was key to the success of the project. Together we exceeded the expectations of the customer: lower, feed intake, lower Nh3 (57% lower vs house without ECO Unit), increased productivity, less feather picking, and less CO2 on climate account. The best proof of this successful project is that the customer has already ordered a new ECO Unit!
Let's talk about your challenge.
Grow your poultry business with the lowest environmental impact.