Area Sales Manager North America
As Area Sales Manager in North America you are responsible for achieving the sales targets. Customer and dealer relations are of great importance and you think along with the customer in finding efficient housing, egg handling and climate control solutions for each type of poultry house. You translate signals from the market into the right actions. You proactively maintain the relationship network and know how to keep it up to date. It is also your ambition to continuously improve your sales performance and you are well informed about current product and market developments.
Mail your CV and motivation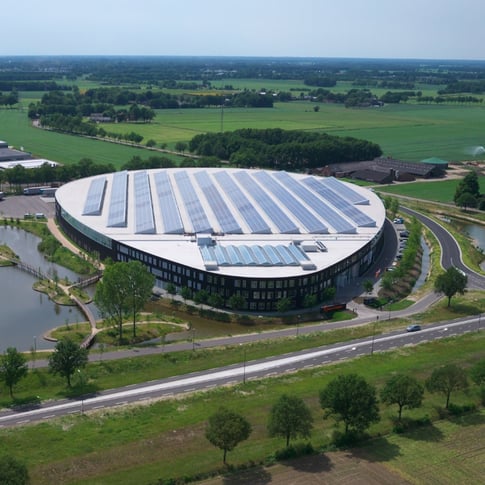 What you'll be doing
You are developing and expanding the distribution and sales network;
Performing active sales activities, conducting negotiations and concluding contracts;
Managing key accounts;
Participating in local and international tradeshows;
Being on the road to visit potential customers.
What we're looking for
You have knowledge of the agriculture sector, related to poultry market is a plus;
You have an agro-industry and /or sales education;
Experience in sales activities, conducting negotiations and concluding contracts;
You have strong influencing skills and ability to work in an informal no-nonsense organization;
Strong proponent of animal welfare and sustainability;
You have a commercial drive and are a clear and concise communicator;

Living in North America is a plus

;
What we offer
Working for Vencomatic Group means working at an innovative multinational with many opportunities to develop yourself, take responsibility and show initiative. You get the chance to work internationally. Within the job, we offer an extensive and professional training program within an open and result driven company culture. Besides a competitive salary, Vencomatic Group offers attractive secondary benefits.
Within Vencomatic Group
+/- 30
Internships per year
Where we work
Venco Campus
The Venco Campus is a unique building in many ways. Sustainability, innovation, flexibility and transparency are at the base of this future proof building. The Venco Campus is the head office of Vencomatic Group and is home to Vencomatic, Agro Supply and Rondeel. It is a multifunctional commercial building which incorporates offices, logistics, warehousing and a workshop and functions as international knowledge centre for poultry.
Discover the Venco Campus